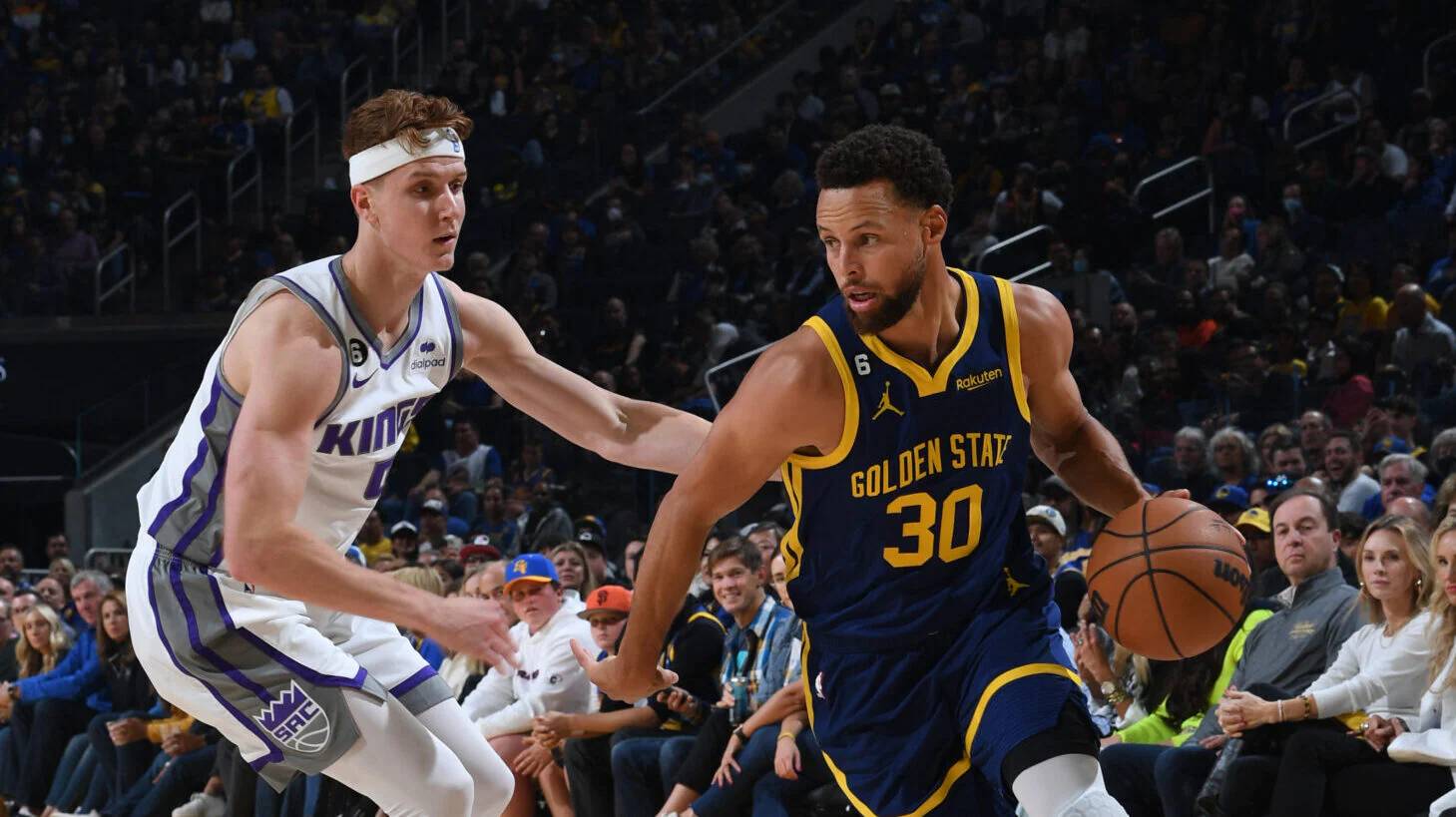 The Golden State Warriors, reigning NBA champions, and the Sacramento Kings are set to clash in a highly anticipated opening-round series in the NBA playoffs. The Kings, who secured the Pacific Division title and the No. 3 seed in the Western Conference, will have the home-court advantage as they face the Warriors for the first time in the playoffs.
The Warriors' strong finish to the regular season not only helped them avoid the league's play-in tournament but also landed them in a favorable spot. The team will benefit from a 90-minute bus ride between game locations rather than a lengthy flight.
The Kings enter the series in excellent health, with All-Stars Domantas Sabonis and De'Aaron Fox leading the charge. Sabonis shone in the team's previous meeting with the Warriors this season, racking up 26 points, 22 rebounds, and eight assists. Fox contributed 22 points and eight assists in the Kings' 122-115 win.
Sacramento has not seen playoff action since 2006, and this marks their first division title since 2003. The main challenge for the inexperienced Kings will be maintaining their regular-season success against the seasoned Warriors, the defending champions.
Kings coach Mike Brown, a former Warriors assistant, acknowledges the uncertainty but remains optimistic. Brown believes that there is no substitute for experience and that the best way to prepare for the playoffs is to dive right in.
The Warriors also enter the series in top form, with Andrew Wiggins set to return after a 25-game absence for personal reasons. The team's strong playoff record includes winning at least one road game in an NBA-record 27 consecutive series and emerging victorious in 22 of their last 24 series overall.
Warriors coach Steve Kerr remains confident in his team's ability to rise to the occasion. "We got where we needed to get and that's into the playoffs," he said. "We've got a chance, and that's all we were hoping for."
As the playoff battle commences, fans can expect a thrilling showdown between the Northern California rivals, with the Kings aiming to prove their worth and the Warriors looking to defend their title.