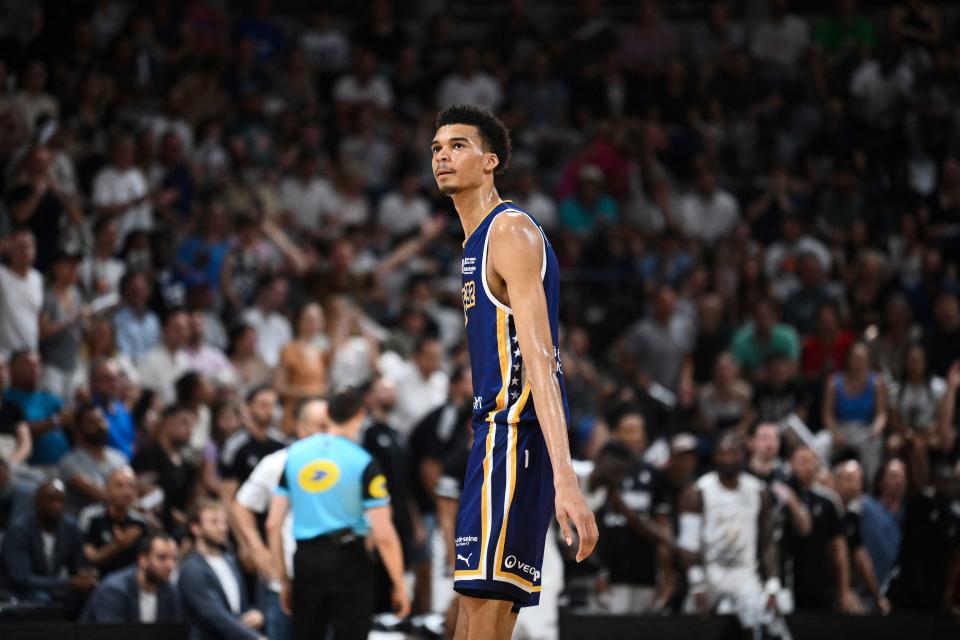 In the world of basketball, the name Victor Wembanyama has been creating waves. The young prodigy, touted as a potential NBA top pick, recently faced a challenging start in the LNB Finals Game 1. His team, Boulogne-Levallois, suffered a significant defeat against Monaco, with a final score of 87-64.
Wembanyama, who has been a key player for Boulogne-Levallois, was held to just 8 points on 3-of-8 shooting. Despite the setback, he managed to contribute seven rebounds, two assists, and an impressive block to open the game. However, the team's overall performance was marred by poor 3-point shooting and rebounding, which ultimately led to their downfall.
Monaco, on the other hand, showcased a strong performance with three players, Alpha Diallo, Mike James, and Elie Okobo, finishing with double-digit points. Diallo led the way with 14 points, contributing significantly to Monaco's victory.
Despite the rocky start, hopes remain high for Wembanyama and Boulogne-Levallois. The LNB finals are a best-of-5 series, providing ample opportunity for a potential turnaround. Wembanyama, who averaged 21 points per game in the regular season, will undoubtedly be a player to watch in the upcoming games.
The next game in the series is set for Monday, and fans are eagerly anticipating how Wembanyama and his team will respond to this initial setback. Will the young prodigy rise to the occasion and lead his team to a comeback? Only time will tell.