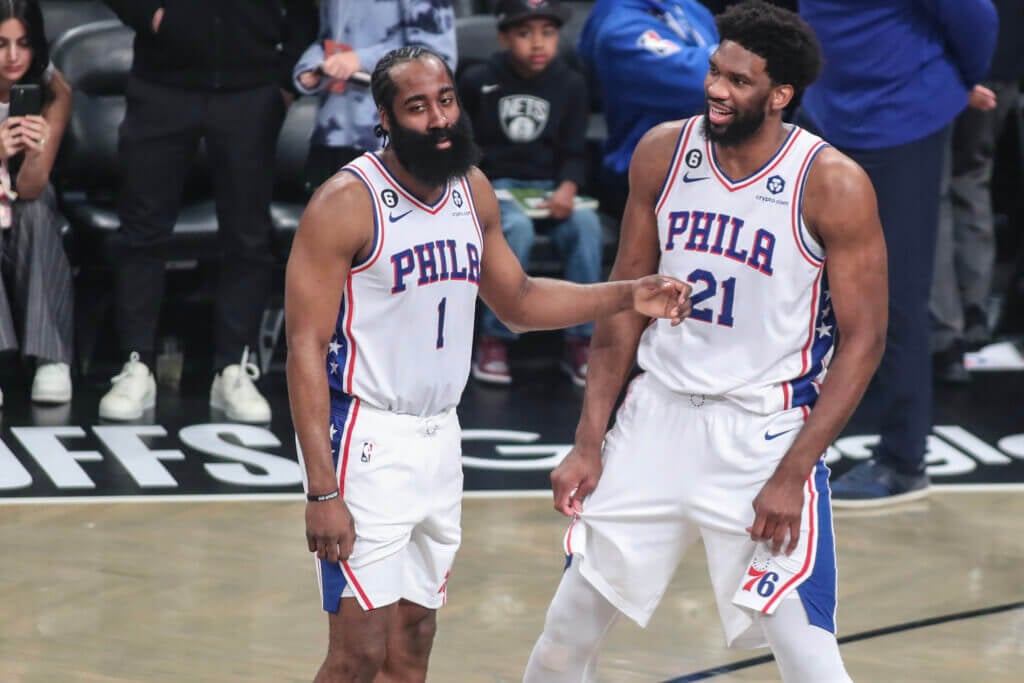 In a heated Eastern Conference play-off, the Philadelphia 76ers managed to edge past the Brooklyn Nets with a 102-97 victory, giving them a 3-0 lead in the series. The game was fraught with tension, featuring two ejections and a controversial incident involving Sixers' star Joel Embiid.
Early in the first quarter, Embiid appeared to kick Brooklyn's Nic Claxton in the groin area but was allowed to continue playing. However, the 76ers lost James Harden in the third quarter after he was ejected for striking Royce O'Neale in a similar manner. Claxton would also be ejected early in the fourth quarter due to a second technical foul.
Harden, who scored 21 points in the match, was visibly upset with the decision. "I'm not labelled as a dirty player, and I didn't hit him in a private area. Somebody is draped on you like that defensively, that's a natural basketball reaction," he said.
The referee crew chief, Tony Brothers, defended the ejection, citing the point of contact directly to the groin as "excessive."
The Sixers' victory puts them within one game of securing the first-round, best-of-seven play-off meeting. The teams are set to face off again on Saturday.
Nets coach Jacque Vaughn expressed frustration over Embiid not being ejected after his clash with Claxton. "For a guy to intentionally kick someone in an area that none of us want to be kicked at or toward, and for him to continue to play – I've never seen that before," Vaughn said.
Tyrese Maxey shone for the Sixers, scoring 10 of his 25 points in the fourth quarter. His three-pointer with 44.7 seconds remaining secured a 99-96 lead. Embiid contributed 14 points and 10 rebounds, including a crucial block in the closing moments, ensuring the Sixers' win.
In other NBA action, the Phoenix Suns defeated the Los Angeles Clippers 129-124, while the Golden State Warriors overcame the Sacramento Kings 114-97.