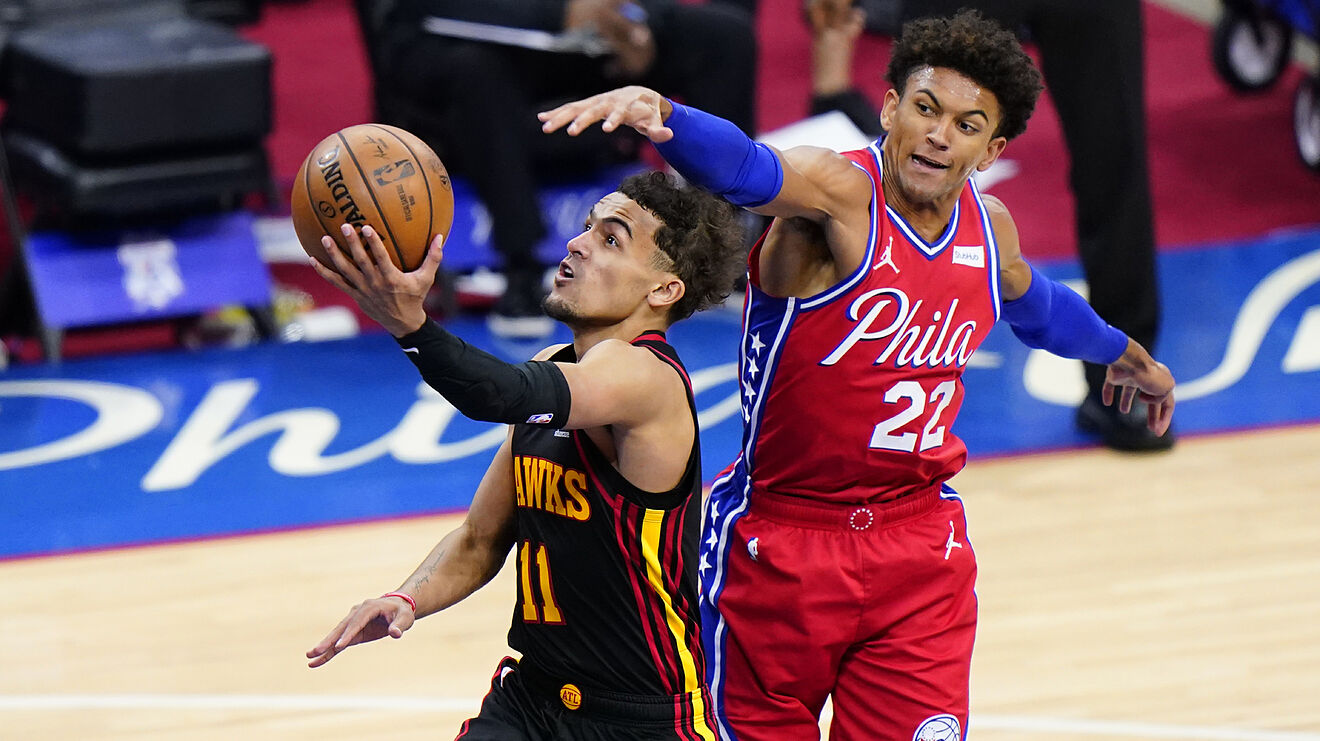 The Philadelphia 76ers (52-28), led by the NBA's top scorer Joel Embiid (33.1 points per game), are set to face the Atlanta Hawks (41-39), powered by the offensive prowess of Trae Young (26.2 points per game), on April 7, 2023. The game will take place at the State Farm Arena, starting at 7:30 PM ET, and will be broadcast on BSSE and NBCS-PH.
Entering the game, the Atlanta Hawks are favored with a 9.5-point advantage against the Philadelphia 76ers. The Hawks have been successful in 61.7% of the 47 contests in which they were the favorites this year. The Hawks have an implied victory probability of 81.5%, according to the moneyline set for this matchup.
On the other hand, the 76ers have a 45.8% win rate in games where they were the underdog on the moneyline, totaling an 11-13 record this year. Philadelphia has not yet played as a moneyline underdog of +337 or longer, and their implied moneyline win probability in this contest is 22.9%.
In terms of scoring, the Atlanta Hawks are the NBA's third-ranked team, averaging 118.3 points per game, while the 76ers sit at 14th with an average of 114.7 points per game. Defensively, the 76ers rank third in the league, allowing an average of 110.7 points per game, while the Hawks are ranked 24th, giving up 117.9 points per game.
The 76ers have a solid record when they score more than 117.9 points, boasting a 25-7 record against the spread and a 30-2 overall record. Conversely, the Hawks have a 23-9-1 record against the spread and a 25-8 overall record when they hold their opponents to fewer than 114.7 points.
With the regular season coming to a close, both teams will be eager to secure a win in this highly anticipated matchup. However, the 76ers may choose to rest key players like Joel Embiid, who is currently leading the MVP race, in preparation for the playoffs. This decision could give the Hawks a much-needed boost to win the game and maintain their position above the Toronto Raptors in the standings.
Fans can catch all the action of the Hawks vs. 76ers game on Friday, April 7, 2023, at 7:30 PM ET. The game will be televised on BSSE and NBCS-PH, with live streaming available on fuboTV and NBA League Pass.