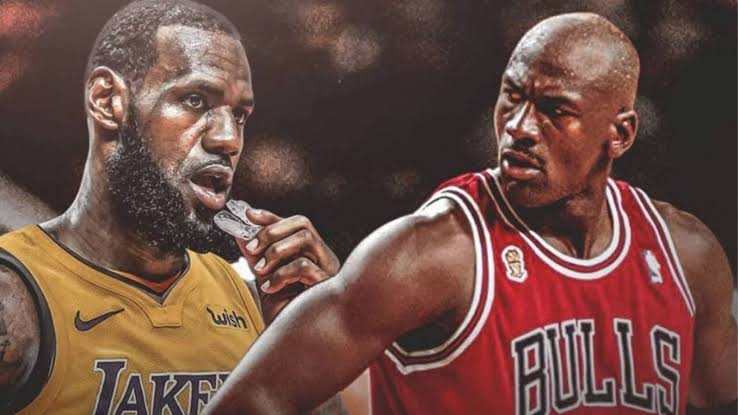 LeBron James has had an incredible season, becoming the all-time scoring leader and securing the fourth spot in all-time assists. However, it is the possibility of a fifth championship ring that could further ignite the debate over whether he has surpassed Michael Jordan as the greatest basketball player of all time.
While LeBron's scoring and assist accomplishments are undeniably impressive, they were widely anticipated due to his consistent availability throughout his career. However, the Lakers' chances of winning the NBA title this year seemed bleak after a tumultuous 2-10 start to the season, marred by drama and doubt. Overcoming this adversity to claim a fifth ring could significantly bolster LeBron's case in the GOAT debate.
A fifth championship would not only reduce LeBron's ring deficit to Jordan to one but would also give him an edge over Steph Curry, countering the argument that LeBron cannot be the GOAT if he isn't the most dominant winner of his generation.
The GOAT debate is often portrayed as a battle of statistics and achievements, but the narratives that surround each player play a crucial role in shaping public opinion. Jordan's legacy is not just built on his six rings, six Finals MVPs, 10 scoring titles, and five regular-season MVPs; it is also defined by the myth that has emerged around him, encapsulated by the "Be Like Mike" phenomenon and documentaries like "The Last Dance."
The LeBron-Jordan debate is not just about numbers; it's about feelings and perceptions. If LeBron, Anthony Davis, and the Lakers can clinch the championship this year, the narrative of their triumph against adversity might just tip the scales in LeBron's favor in the battle for the title of the greatest player of all time.