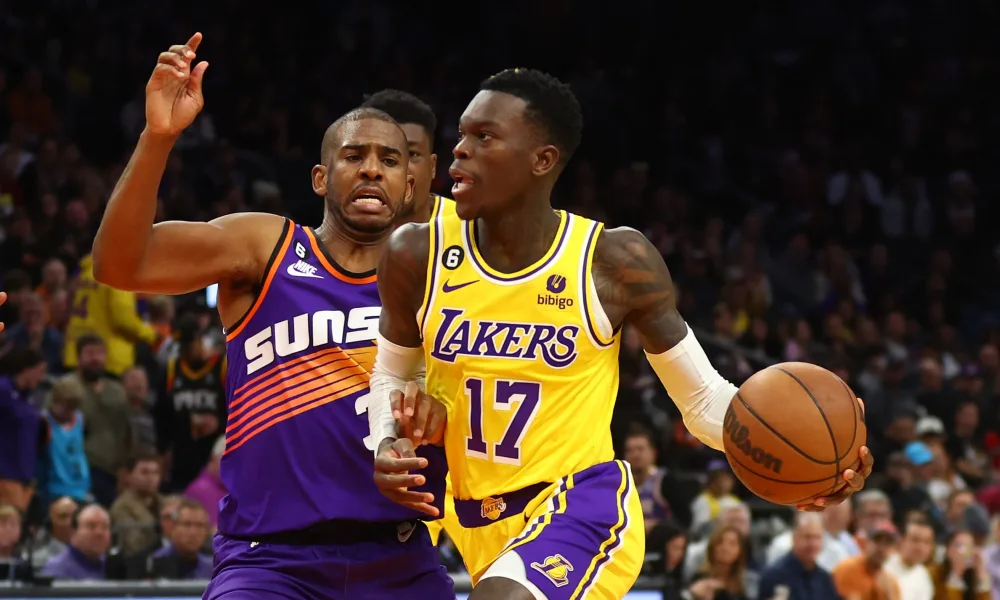 In a high-stakes, adrenaline-pumping contest, the Los Angeles Lakers emerged victorious over the Phoenix Suns, showcasing their playoff potential and the rising talent of rookie Austin Reaves. Anthony Davis led the charge for the Lakers, with a dominant performance that fueled the team's momentum throughout the game.
Davis was in top form, pouring in an impressive 32 points, 12 rebounds, and 3 blocks, while Austin Reaves, the rookie sensation, added 15 points, including a clutch three-pointer in the closing minutes of the game. This victory is a testament to the Lakers' resilience and their ability to rise to the occasion against a strong Suns team.
The Suns fought valiantly, with Devin Booker contributing 28 points and Chris Paul dishing out 14 assists. However, their efforts fell short as the Lakers maintained their composure and relied on their star power to secure the win.
The Lakers' success at the free-throw line was also a significant factor in their victory, as they converted an impressive 26 of 31 attempts. Their ability to capitalize on these opportunities proved crucial in the closely contested match.
This win for the Lakers not only strengthens their playoff aspirations but also highlights the emergence of Austin Reaves as a rising star in the league. Reaves' poise and ability to deliver in clutch situations have quickly made him a fan favorite and a valuable asset for the Lakers moving forward.
As the NBA season progresses, the Los Angeles Lakers victory over the Phoenix Suns is a strong reminder of their potential to make a deep playoff run. With a roster featuring the likes of Anthony Davis and the rapidly developing Austin Reaves, the Lakers are a force to be reckoned with in the Western Conference.