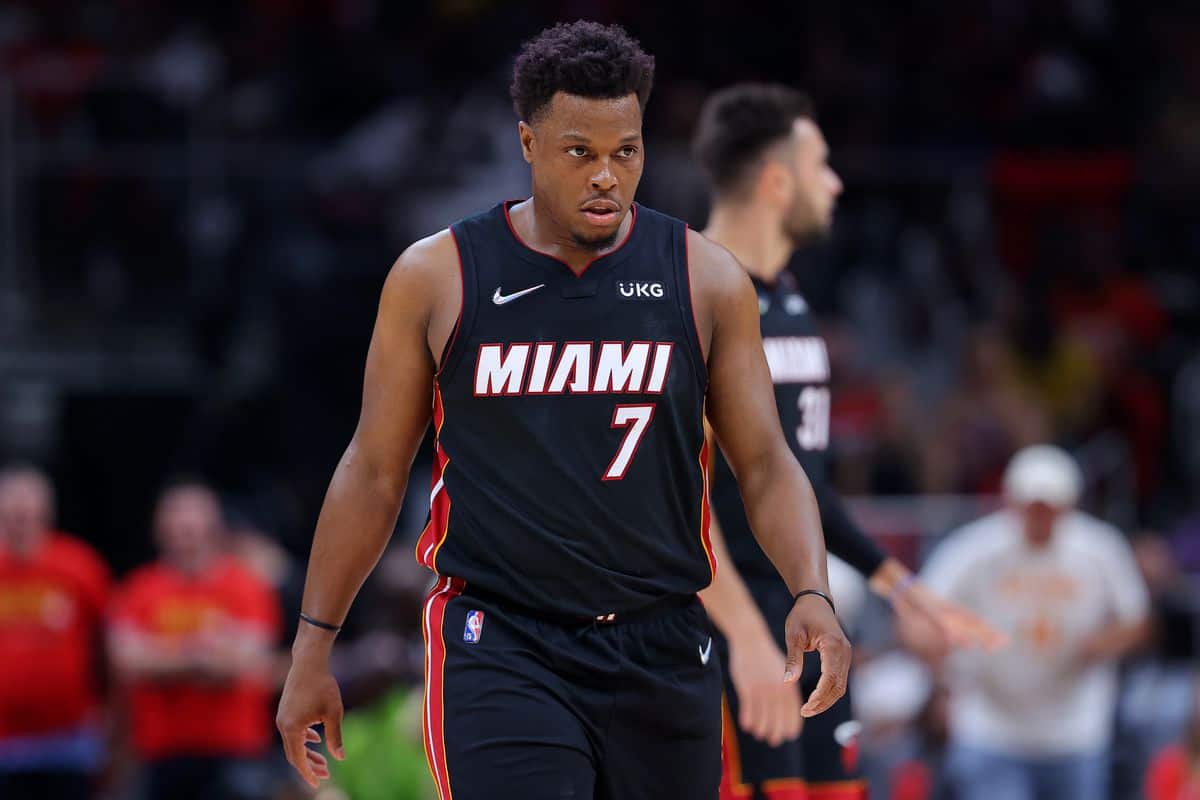 The Miami Heat will be without guard Kyle Lowry for Game 5 of the Eastern Conference semifinals against the Philadelphia 76ers on Tuesday.
On April 22, Lowry suffered a left hamstring strain during Game 3 of the Heat's first-round playoff series against the Atlanta Hawks. He missed the rest of that game, as well as the first two games of Miami's second-round playoff series against the Philadelphia 76ers.
"You don't want to play with it," Lowry explained. "But, even though we're in a hostile environment during the playoffs, we're all in this together. I'm just trying to be there for my guys, no matter what happens or the situation."
The Heat signed Lowry to a three-year, $85 million contract in August, hoping he would be the key to restoring their status as a title contender, and they entered the playoffs as the No. 1 seed in the East. They were 2.5 points per 100 possessions better with Lowry on the court during the regular season and +51 in his 89 playoff minutes prior to his injury. They've been outscored by 11 points in his 56 minutes back.
The two-time All-Star has looked like his old self at times since his return, most notably dropping 23 points to help Miami win a five-game first-round series against the Hawks.