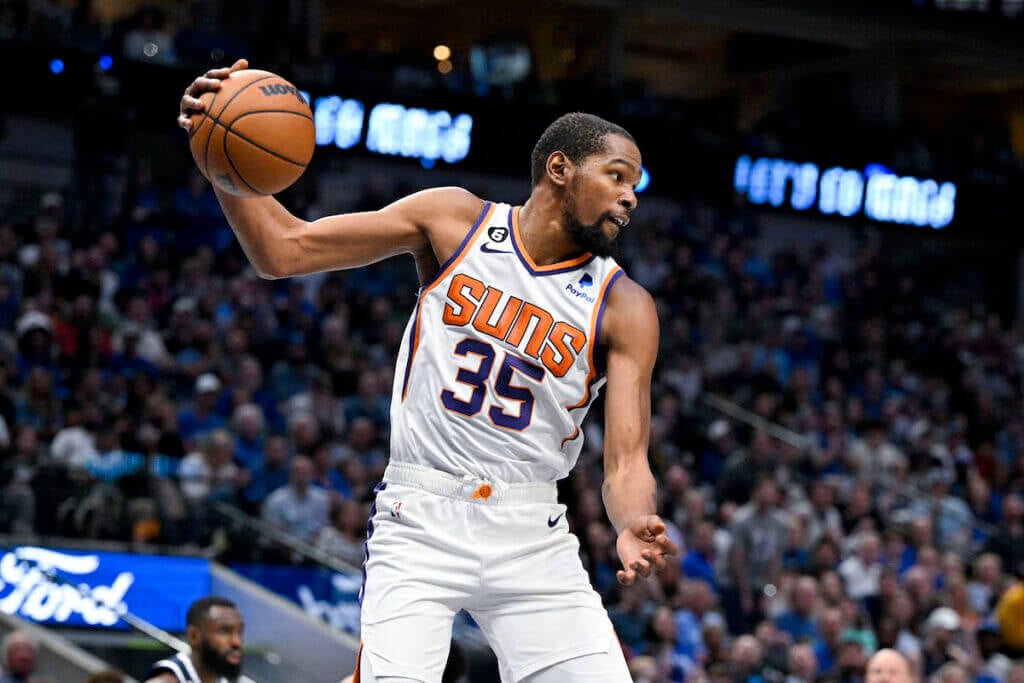 In a recent interview with The Athletic, Phoenix Suns star forward Kevin Durant made it clear that his priorities have changed throughout his storied career. Once consumed with his NBA legacy, Durant now states that he no longer cares about how he will be remembered, choosing instead to focus on the present and live life to the fullest.
Durant explained, "I don't care about legacy. I used to. I used to want to carve out a lane or space in this game for myself that people can remember, but it's become too much of a thing now. It just becomes too much of a focus on other people… Nowadays, I truly, truly don't care. I truly just want to go out there and produce, be the best that I could be, go home, hang with my family, that's it."
This shift in mindset came after Durant signed with the Golden State Warriors in 2016, a move that sparked widespread criticism and negatively impacted his public image. The backlash prompted Durant to reconsider what truly mattered to him, and he has since learned to block out detractors and focus on his own growth.
Durant reflected on this change, stating, "Once I left to go to the Warriors, it's been the gymnastics on how to discredit me every step of the way. It's like, damn, that's not even fun, no more like engaging with people because y'all aren't even being truthful… I just learned how to accept that, move forward, and be the best me."
As Durant continues his career with the Phoenix Suns, it's clear that he has grown both as a player and as a person. While his legacy is still being written, his focus on personal growth and enjoying life on and off the court is a valuable lesson for all athletes to embrace.