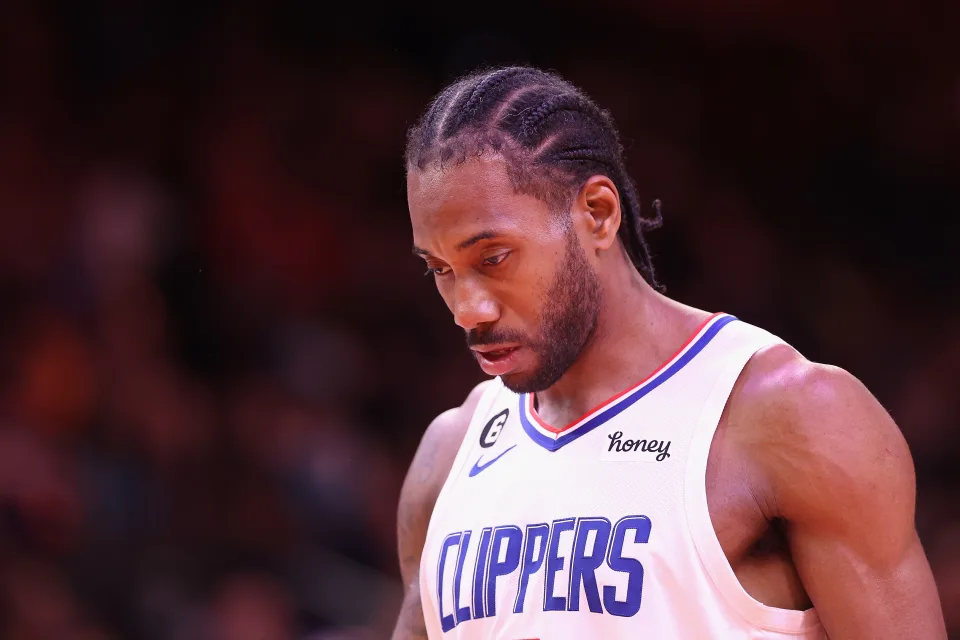 Los Angeles Clippers forward Kawhi Leonard is facing another setback as he has reportedly sustained a torn meniscus in his right knee, according to Shams Charania of The Athletic. This injury comes at a crucial time for the Clippers, who lost their playoff series against the Phoenix Suns in five games. Leonard's absence in the final three games of the series was a significant blow to the team's postseason aspirations.
Before his injury, Leonard was putting up impressive numbers in the series, scoring 38 points in Game 1 and 31 points in Game 2. At this stage, it is unclear how long the 31-year-old star will be sidelined due to the meniscus tear.
Unfortunately, Leonard's right knee has caused him problems throughout his career. In 2021, he tore his ACL in the same knee, resulting in him missing the entire 2021-22 NBA season while recovering. Additionally, he was diagnosed with right quadriceps tendinopathy while playing for the San Antonio Spurs, which limited him to just nine games during the 2017-18 NBA season.
Despite his history of knee issues, Leonard has remained an exceptional player when healthy. After recovering from his tendinopathy diagnosis, he averaged 26.2 points per game over three seasons and was named to the All-Star team each year. This season, following his return from the ACL injury, he averaged 23.8 points and 6.5 rebounds in 52 games.
The Clippers' playoff exit is disappointing, considering the talent on the roster. Both Leonard and Paul George, another Clippers star, have been plagued by injuries, limiting their time on the court together during critical games. The team has only won one playoff series since acquiring Leonard and George, falling short of their championship aspirations.
As Leonard contemplates his rehab options, the Clippers face a challenging off-season with key decisions to make regarding their roster. They must determine how to build a competitive team around Leonard and George while addressing their injury concerns. The hope is that Leonard can recover fully from his meniscus tear and return to the court next season, helping the Clippers make a deeper playoff run.