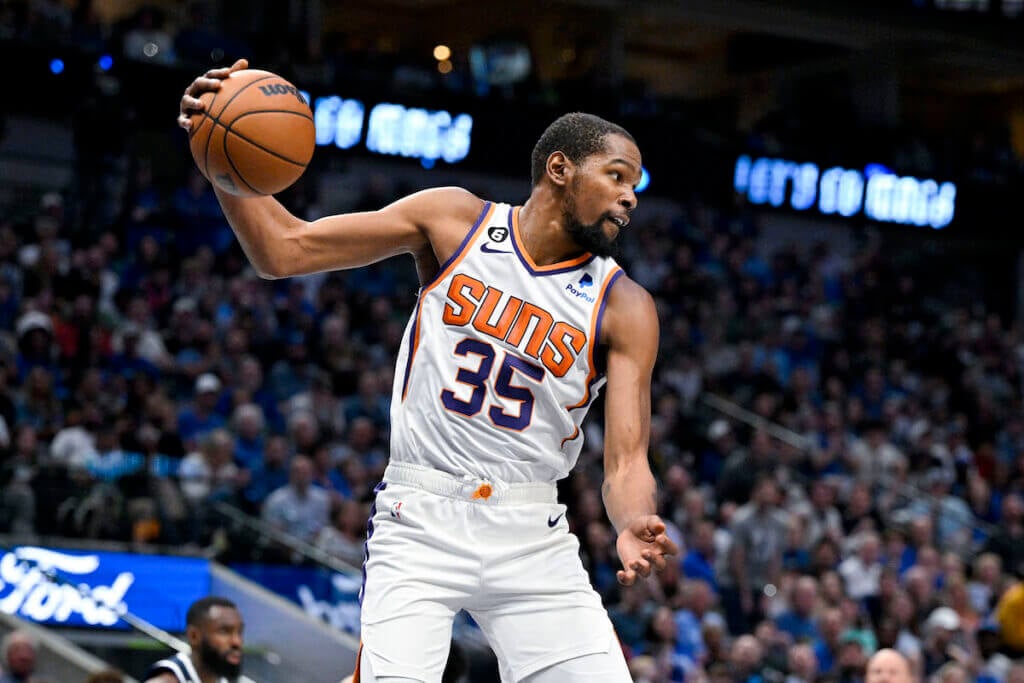 The Phoenix Suns have turned up the heat as the NBA regular season draws to a close, notching up seven consecutive wins to secure the No. 4 seed in the Western Conference. Superstar Kevin Durant is confident that the team's recent form and readiness will propel them to postseason success.
After a nail-biting 119-115 victory against the Denver Nuggets on Thursday night, Durant spoke to HoopsHype about the Suns' playoff chances. "We have played 80-something games, logged in a thousand minutes of film. If you're a playoff coach and you don't know how we're coming as a team, you're not prepared for how we're coming as a team, then I don't think you should have that job," he said.
The Suns' playoff readiness is evident with both Durant and Devin Booker fit and playing at their best. As a two-time NBA champion, Durant emphasizes that the key to success in a grueling seven-game series is determination and teamwork.
"We got so much info and data on who we are as individuals, and who we are as a team, so, it's no hiding anything at this point…we might draw up a couple new plays that might throw them off before the playoffs, but even after Game 1, you're going to get figured out," Durant elaborated.
"It really comes down to who wants it the most, and just flat out who's a better team. There isn't too much scheming and strategy involved around this time."
As the regular season winds down, the Suns' first-round opponent remains uncertain. They could face any of the LA Lakers, Clippers, Golden State Warriors, or New Orleans Pelicans, four teams vying for the final two seeds to avoid the Play-In Tournament.
Phoenix will close the regular season with matchups against both Los Angeles franchises. They're set to take on LeBron James and the Lakers in LA on Friday night, followed by a showdown against Kawhi Leonard and the Clippers at Footprint Center on Sunday.
With the Western Conference seeding scenario still up in the air, the Suns' last two games of the regular season will be crucial in determining their playoff path. However, with the team's current form and Durant's leadership, the Suns seem more than prepared for the challenge that lies ahead.