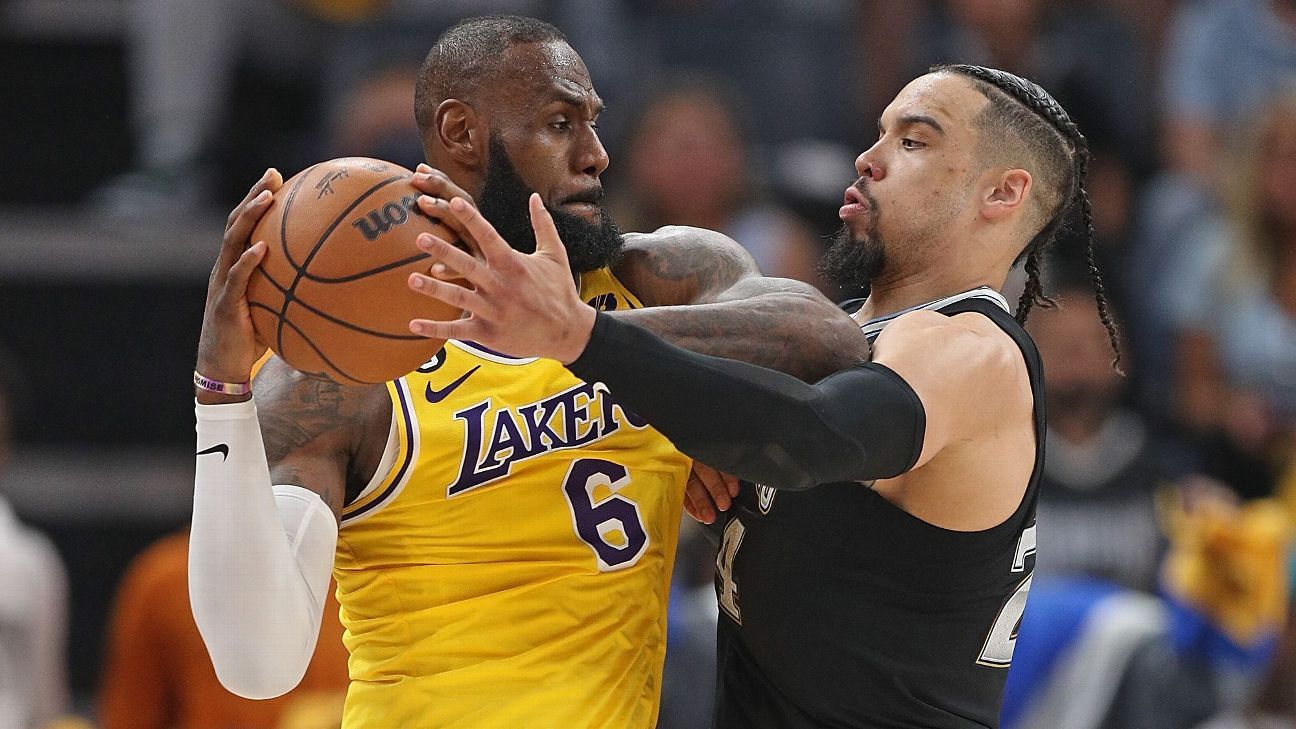 The NBA has determined that Memphis Grizzlies wing Dillon Brooks will not face suspension after a flagrant two foul on Los Angeles Lakers star LeBron James in Game 3 of their playoff series. ESPN's Adrian Wojnarowski reported that the NBA reviewed the incident and concluded that no additional penalties were necessary.
During the game, Brooks hit James in the groin, causing the Lakers' superstar to collapse. Brooks was subsequently ejected from the game with 3-of-13 shooting and 7 points in 19 minutes. Despite the incident, James contributed 25 points, 9 rebounds, and 5 assists to the Lakers' 111-101 victory.
The NBA's decision regarding Brooks comes on the heels of Golden State Warriors forward Draymond Green's one-game suspension for stomping on Sacramento Kings center Domantas Sabonis during Game 2 of their playoff series. The NBA cited Green's history of "unsportsmanlike acts" as a reason for the suspension.
Both Brooks and Green have similar histories with technical fouls during the regular season. Brooks led the league with 18 technical fouls, resulting in a one-game suspension on March 21. Green, on the other hand, had 17 technical fouls and received a one-game suspension without pay after his 16th technical foul on March 16.
Despite these similarities, the NBA opted not to suspend Brooks for his actions in Game 3. Some have criticized the inconsistency in the NBA's handling of these incidents, particularly in light of the suspension handed down to Green. However, the league appears to have decided that Brooks' actions did not warrant further punishment.
In the past, Brooks has exhibited unsportsmanlike conduct. In February, he was suspended for instigating an altercation with the Cleveland Cavaliers' Donovan Mitchell by hitting him in the groin area. The following month, he was fined $35,000 for shoving a photographer.
With no suspension to serve, Brooks will be available for the Grizzlies when they face the Lakers in Game 4 of their playoff series. The Grizzlies will look to even the series after falling behind 2-1.