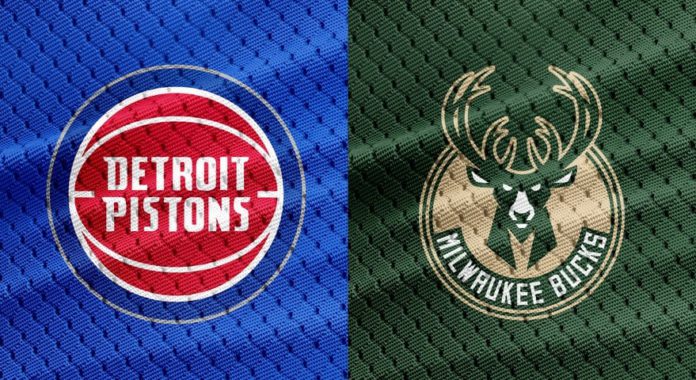 Milwaukee Bucks were travelling toward motor city on Tuesday night in order to confront the homies Detroit Pistons. Both the teams will be seen on 7:00 PM ET – 01/29/201 countering each other at Little Caesars Arena.
Preview of Detroit Pistons
      After getting beaten in their last eight games, Pistons are undergoing a deficient season. Although, they had started the season competently and are currently out of the playoff spots, Pistons are on the 9th position with a record of 21-27.
        Detroit has had three days off since losing to the Mavericks on the road. Detroit were at lead by five after the opening quarter and then droop by eight at the half. The Pistons tie the game at 97 with 3:57 to play in the game before getting 9-4 the rest of the way.
Preview of Milwaukee Bucks
The Bucks have been playing basketball significantly as a result are currently standing at the top of the Eastern Conference.
     Bucks are 4-1-1 ATS in their last 6 games. NBA Central, 3-7 ATS in their last 10 Tuesday games and 0-3-1 ATS in their last 4 games overall.
     In their last game,  tied with the Toronto Raptors, having a 35-13 record.
Last game of Buck vs Pistons
In the last game on new year day, Buck win over Pistons with 121-98.
Predictions
The predicted line ups are to be
Milwaukee Bucks: Eric Bledsoe (G), Malcom Brogdon (G), Khris Middleton (F), Giannis Antetokounmpo (F), Brook Lopez (C)
Detroit Pistons: Reggie Jackson (G), Bruce Brown (G), Reggie Bullock (F), Blake Griffin (F), Andre Drummond (C)
    The Milwaukee Bucks are in their best and expected to win over Detroit Pistons. They are seen to be the favorites to win again as they have won all of the matches that the Bucks have played. Pistons are presuming to get a clean sweep in the 4-match series. This will be one efficient match to look forward to.