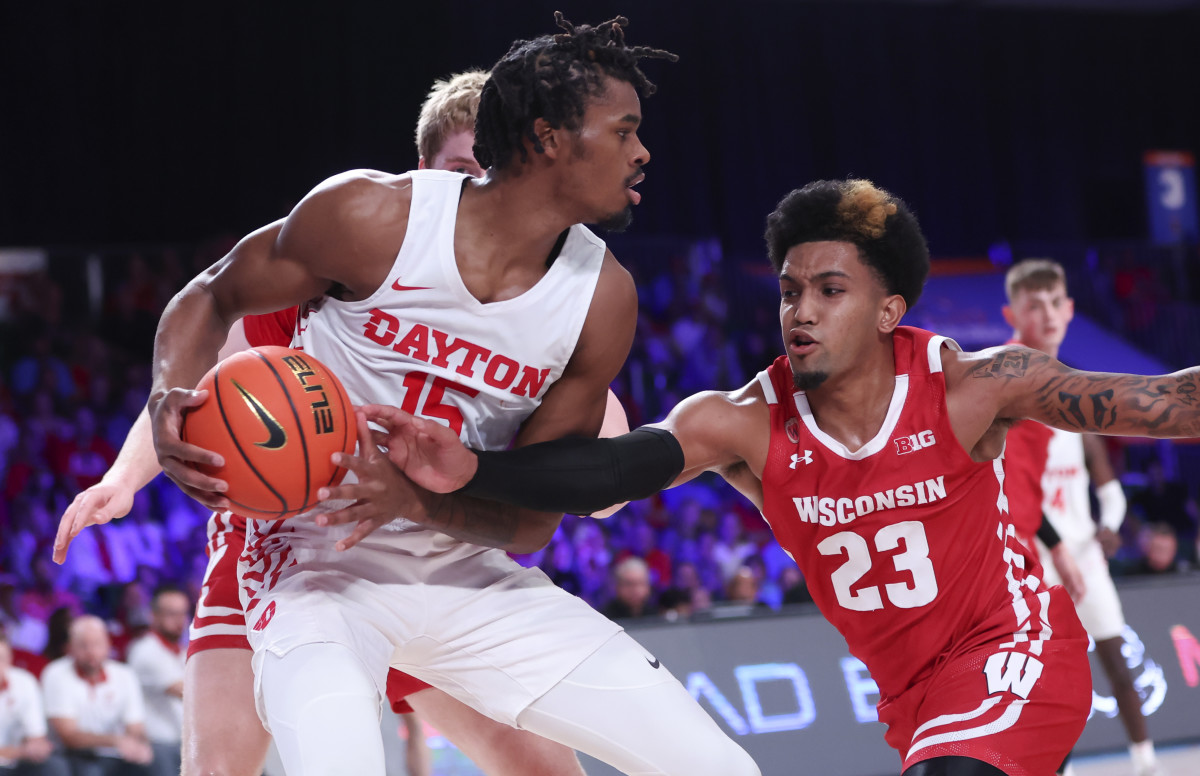 Dayton Flyers' talented big man, DaRon Holmes II, has officially entered his name as an early entry candidate for the 2023 NBA Draft. While exploring his NBA prospects, Holmes will retain his NCAA eligibility, giving him the option to return to college if he chooses.
The sophomore star boasted an impressive average of 18.4 points, 8.1 rebounds, and 1.9 blocks per game. His outstanding performance earned him accolades such as the Atlantic-10 Conference Rookie of the Year, All-A-10, All-A-10 Defense, and A-10 Conference Tournament MVP.
Underclassmen like Holmes had until April 23 to submit their paperwork for early entry into the NBA Draft. To maintain their college eligibility, these players must withdraw from the draft by May 31. This gives Holmes just over a month to decide whether he wants to commit to the NBA or return to the NCAA for another season.
The G League Elite Camp (May 13-14) and the NBA Draft Combine (May 15-21) in Chicago will provide Holmes and other draft prospects with more insight into their potential future in the NBA. After participating in these events, Holmes will have a clearer understanding of his draft trajectory.
If selected in the first round, Holmes could join fellow Dayton alumnus Obi Toppin as only the second player from the university to be drafted in the first round since 1979. Holmes' exceptional skill set includes the second-most dunks (89) among all Division 1 prospects last season, according to Bart Torvik. Additionally, he excelled as one of the most efficient players in college basketball when rolling to the rim after ball screens and was among the leaders in shooting fouls and floor fouls drawn.
The 6-foot-10 center is currently projected as a potential second-round pick in the draft. His ability to score in the paint, secure rebounds, and defend at a high level make him an attractive prospect. Furthermore, Holmes is expected to develop into a versatile big man who can space the floor with an improved jump shot.
Holmes will have the opportunity to gather feedback from teams during the pre-draft process, and he is likely to be among the prospects invited to participate in the NBA Draft Combine in Chicago next month. He has until May 31 to withdraw from the draft and return to college if he feels it's the best choice for his future.