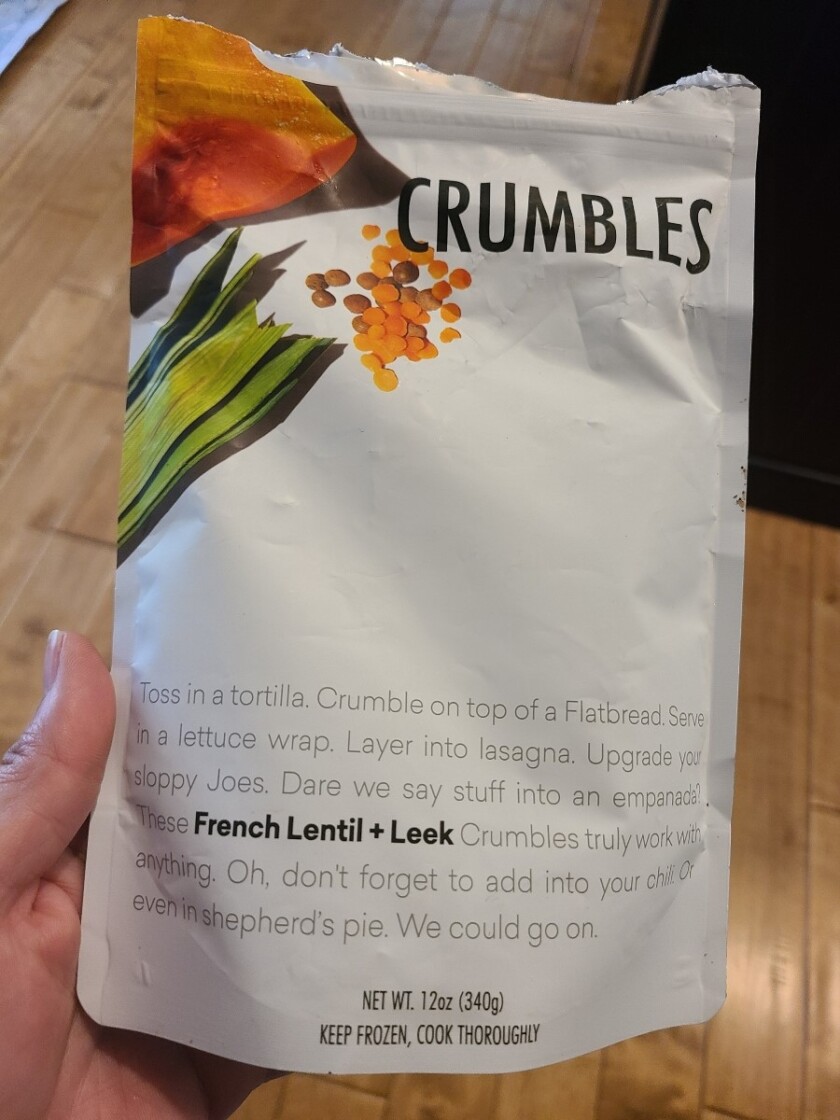 After consuming a lentil-based product made by the well-known vegan food company, hundreds of customers have reported becoming ill, with some experiencing liver dysfunction and needing to have their gallbladder removed. Daily Harvest announced on Tuesday that it has identified tara flour as the ingredient that is responsible for causing these symptoms.
According to the Food and Drug Administration (FDA), as of the 14th of July, there were 96 hospitalizations and 277 reports of illness around the country associated to Daily Harvest's "French Lentil & Leek Crumbles." This information was released last week, and the FDA cited complaint reports. The Food and Drug Administration (FDA) has been looking into reports of "gastrointestinal sickness and abnormal liver function" that have been linked to the frozen product Daily Harvest.
In a statement that was published on the website of Daily Harvest on Tuesday afternoon, the company said, "At this moment, we have identified tara flour as the cause of the issue." We have only ever used this component in our French Lentil + Leek Crumbles, and as a result, we have discontinued purchasing it from the manufacturer who does not supply any components for any of our more than 140 other products.
After more than a month of investigation alongside the Food and Drug Administration, doctors from the Centers for Disease Control and Prevention, microbiologists, toxicologists, and three independent labs, the tara flour emerged as the likely culprit, said Rachel Drori, Chief Executive Officer of Daily Harvest, in a letter to customers on Tuesday. She stated that investigations with the flour producer and the FDA are still going on in order to determine the particular factor or factors that caused people to become unwell.
Daily Harvest is a delivery service that was established in 2015 by Drori with the intention of providing consumers with nutritious, whole-food alternatives to processed, convenience foods. The previous year, the company had a valuation of $1.1 billion, and it had amassed a large number of prominent advocates for health and wellness, including a number of celebrities and influential people.
The brand had a well-deserved reputation for building strong ties with content creators, many of whom were among the very first people to become unwell as a direct result of eating the lentils.
Last month, Daily Harvest recalled over 28,000 bags of the crumbles after receiving reports from consumers who experienced symptoms that were consistent with acute liver failure. These symptoms included severe abdominal discomfort, nausea, fevers, jaundice, and itching all over the body. Symptoms were reported by customers located all across the country, including in the county of Los Angeles.