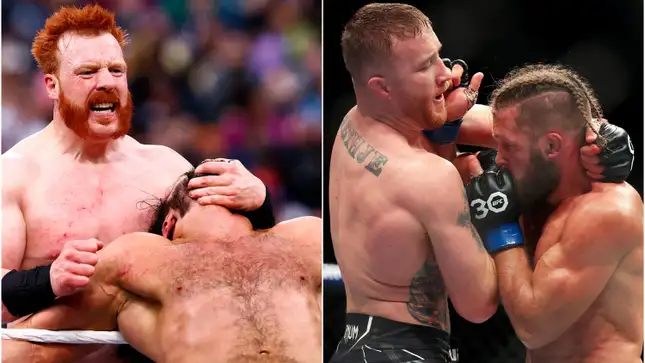 In a game-changing move, the World Wrestling Entertainment (WWE) has agreed to merge with the Ultimate Fighting Championship (UFC), forming a new company under the Endeavor Group's management. The companies unveiled the groundbreaking deal on Monday, which is set to redefine the combat sports and entertainment industry.
The merger will see Endeavor Group holding a 51% stake in the new company, while WWE shareholders will own the remaining 49%. The deal values WWE at $9.3 billion and UFC, owned by Endeavor, at $12.1 billion. The transaction is anticipated to close in the second half of 2023.
Ari Emanuel, Endeavor Group CEO, will serve as the chief executive of both Endeavor and the new company. Vince McMahon will continue as executive chairman, with Mark Shapiro, Endeavor President and COO, maintaining his roles in the newly-formed entity. Dana White will remain UFC president, while WWE CEO Nick Khan will continue as the wrestling division's president.
The historic merger brings together two of the world's most prominent sports entertainment brands. Despite their differences, WWE's scripted matches and theatrical storylines and UFC's authentic mixed martial arts fights share similarities in content and culture. Fighters such as Ronda Rousey and Brock Lesnar have already transitioned between the two organizations.
For Endeavor shareholders, WWE offers a robust media and live events business, along with decades of valuable intellectual property. In 2022, WWE generated $1.29 billion in revenue, primarily driven by its $1 billion media unit.
Endeavor aims to apply its expertise in media rights, celebrity, and live events to WWE, similar to its successful growth strategy for UFC. Ari Emanuel said, "WWE has similar scale to UFC. In the universe of assets at this scale, the opportunity is rare and finite."
The new company is set to trade on the New York Stock Exchange under the ticker symbol TKO, with the merged company's name to be announced at a later date. The board will comprise 11 members, six appointed by Endeavor and five by WWE.
This merger marks the end of an era for WWE as a family business, which has been led by Vince McMahon for decades. However, McMahon expressed his enthusiasm about the evolution, stating, "Things have to evolve. Family businesses have to evolve for all the right reasons."
As the merger unfolds, the world eagerly awaits the impact of this powerhouse combination on the combat sports and entertainment landscape.