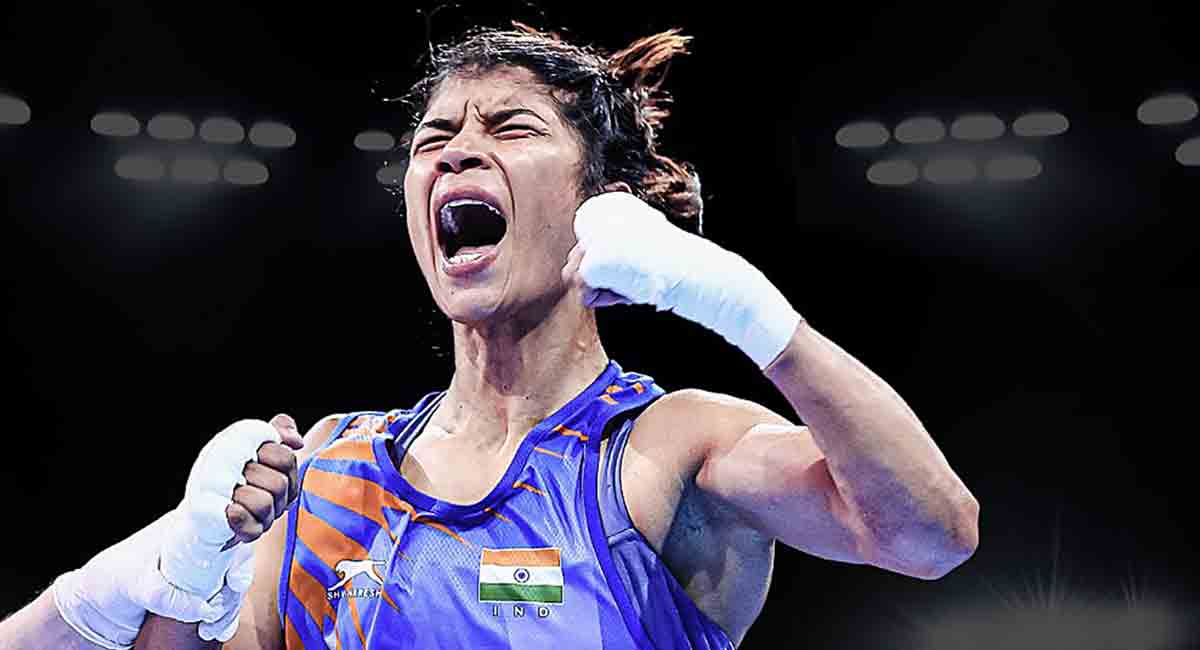 New Delhi, India – Nikhat Zareen, the Indian boxing sensation, has charged into the Women's World Boxing Championships finals, cementing her place as one of the sport's rising stars. The 26-year-old has already secured a silver medal for India, but her sights are firmly set on winning the gold at the event hosted in New Delhi.
Zareen's journey to the finals has been nothing short of phenomenal, as she demonstrated her exceptional skill and tenacity in each of her matches. The Indian pugilist defeated Colombia's Ingrid Valencia in a thrilling semi-final bout to book her spot in the championship match.
The championship, scheduled for March 26th, will witness Nikhat Zareen going toe-to-toe with her opponent in a battle for the ultimate prize. With her recent string of victories, the young boxer has garnered considerable attention and support from fans and experts alike.
Zareen's outstanding performance at the Women's World Boxing Championships has earned her a place in the finals and inspired her fellow Indian boxers. Nitu Ghanghas, Lovlina Borgohain, and Saweety Boora have also reached the semi-finals, showcasing the strength and talent of Indian women in the sport.
As anticipation for the gold medal match builds, Nikhat Zareen remains focused and committed to her goal. Her unwavering dedication and exceptional talent have already earned her a place among the best in the world, and a gold medal will undoubtedly elevate her status even further.
With the nation rallying behind her, Zareen is poised to make history at the Women's World Boxing Championship finals in New Delhi. As she steps into the ring on March 26th, India will hold its breath, awaiting a performance that could redefine the country's boxing legacy.