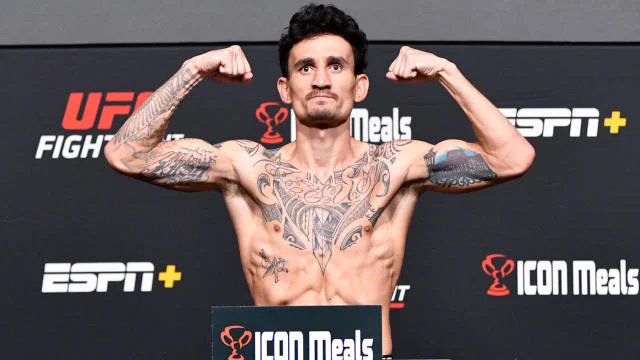 Coming off a win against Arnold Allen in UFC Kansas City, Max Holloway is setting his sights on a new target: Chan Sung Jung, better known as the Korean Zombie. After his unanimous decision victory over Allen on April 15, Holloway is eager for a fresh challenge and has expressed interest in fighting Jung in Australia later this year.
During the UFC Kansas City press conference, Holloway spoke about his interest in facing the Korean Zombie. "Korean Zombie, that is the only guy in my time, with the older guys, that I didn't get to fight. I would love that fight," Holloway shared with MMA Mania. He added, "There's a fight in my agent's country, Australia, coming up. Australia's supposed to be happening sometime, we don't know when. And if Korean Zombie wants to get it, he can get it. He can get it."
Chan Sung Jung, 36, has not competed since losing to Alexander Volkanovski at UFC 273 and has considered retirement. However, a source informed MMA Mania that Jung has expressed interest in fighting Holloway before hanging up his gloves.
While no location has been confirmed, Holloway revealed that a second trip to Australia is on the UFC's agenda. This would be an ideal opportunity for the two seasoned fighters, who both rose to prominence in the same era, to finally face each other in the octagon.
Holloway's recent win over Arnold Allen solidified his position as the No. 2 featherweight fighter in the world. He admitted that he was surprised he and Jung hadn't already fought each other, saying, "I'm kind of tripping about how the hell we didn't fight yet. How did we not fight?"
The Hawaiian fighter is not only eager for a chance to face the Korean Zombie, but also appreciative of the challenge that Jung would bring to the octagon. "I would love to fight and share the octagon with him," Holloway said. "He's one of the OGs that I didn't get to fight yet, we came up in the same era, and we didn't fight each other. If that's it, that's it."
As Holloway looks forward to a potential showdown with Jung, fans eagerly await the UFC's decision on whether this highly anticipated matchup will become a reality. With both fighters expressing interest in the bout, the stage is set for an unforgettable clash between two of the most well-respected names in the featherweight division.