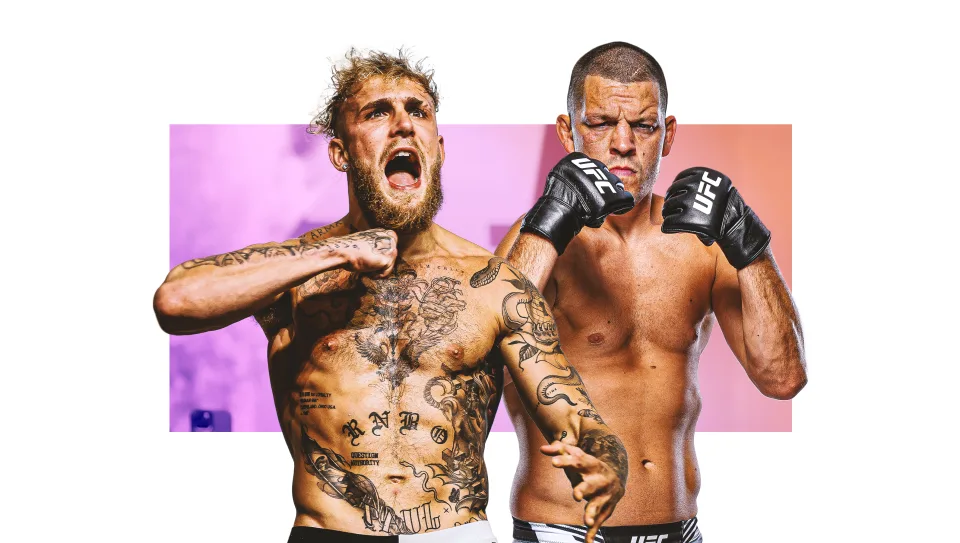 In a major announcement, Jake Paul, the YouTube sensation and professional boxer, is confirmed to fight former UFC superstar Nate Diaz on August 5th, 2023 in Dallas, Texas. The clash will be organized by Jake's Most Valuable Promotions and Nate's Real Fight Inc., with the bout airing as a DAZN Pay-Per-View event.
This marks Jake Paul's first fight since his loss to Tommy Fury in a split decision in February, and it will be Nate Diaz's pro boxing debut. Diaz has an impressive MMA career record with notable victories over Conor McGregor, Tony Ferguson, Cowboy Cerrone, and Anthony Pettis. On the other hand, Paul has defeated former UFC stars Ben Askren, Silva, and Tyron Woodley, as well as Nate Robinson and AnEsonGib.
The long-awaited match between the two fighters has been brewing for quite some time, with both parties exchanging heated words publicly. Jake Paul expressed his eagerness to face Nate Diaz, even challenging him to both a boxing match and an MMA fight after announcing his partnership with the Professional Fighters League.
In preparation for the match, both fighters have been training rigorously. While Jake Paul aims to redeem himself after his recent loss, Nate Diaz is excited to make his boxing debut after his UFC contract expired.
The eight-round fight will take place at 185 lbs. with 10-ounce gloves and will be held at the American Airlines Center in Dallas, TX. The event is expected to be a global spectacle, available on all devices, platforms, cable, and satellite PPV providers worldwide.
Most Valuable Promotions, founded by Jake Paul and Nakisa Bidarian, and Real Fight Inc., founded by Nate Diaz, are partnering to bring this high-stakes boxing event to international audiences. The collaboration aims to capitalize on the star power and global reach of both fighters, creating one of the most anticipated boxing matches of the year.
As the countdown begins, fans worldwide are eager to see how the YouTube star and ex-UFC fighter will fare against each other in the ring. With both fighters determined to prove themselves and silence their critics, this matchup promises to be an explosive event.