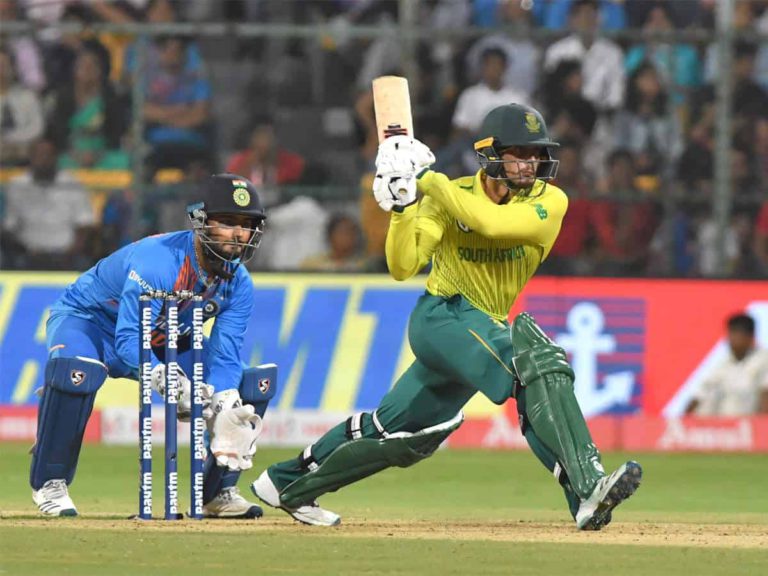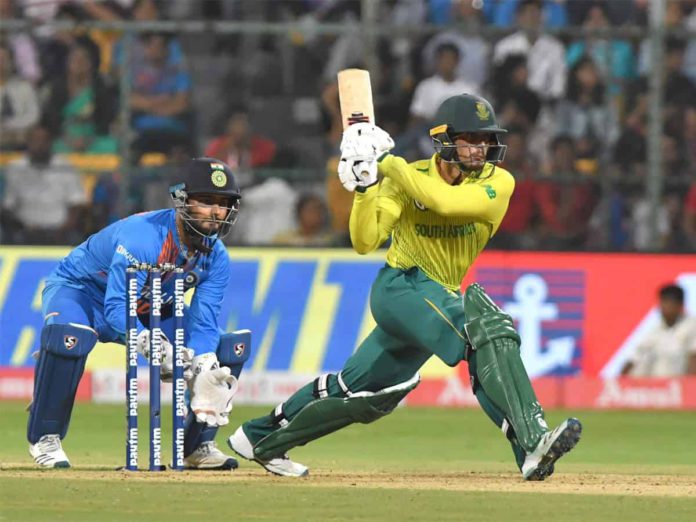 Indian cricket team suffered a 9-wicket defeat against South Africa in the third match of the Sunday T20 Series. With the victory in Bengaluru T20, the South Africa team succeeded in leveling the series 1–1. This is the biggest defeat for India in the last 13 years against South Africa in T20.
South Africa defeated India by 9 wickets in the last match of the T20 series, thanks to a stormy half-century knock by captain Quinton de Kock. The bowlers of the team also contributed to this victory. The South African bowlers had stopped the Indian team for just 134 runs to bat first.
In response, the South Africa team achieved the target of winning in 16.5 overs by losing just 1 wicket. Captain Dickock scored a match-winning 79 not out off 52 balls for South Africa. This was Dickock's second consecutive half-century in the series.
Biggest T20 defeat against South Africa in 13 years
The first T20 match between India and South Africa was played in 2006. South Africa has won 6 wins against India, out of which four have chased the target. Of these, South Africa won by 7 wickets in Dharamsala T20 in 2015, 6 wickets in Cuttack T20, wickets in Centurion T20.
The 9-wicket defeat by the Indian team to South Africa in Bengaluru is the biggest defeat against them in terms of wickets. Earlier, the Proteas team had won India by 7 wickets in 2015.