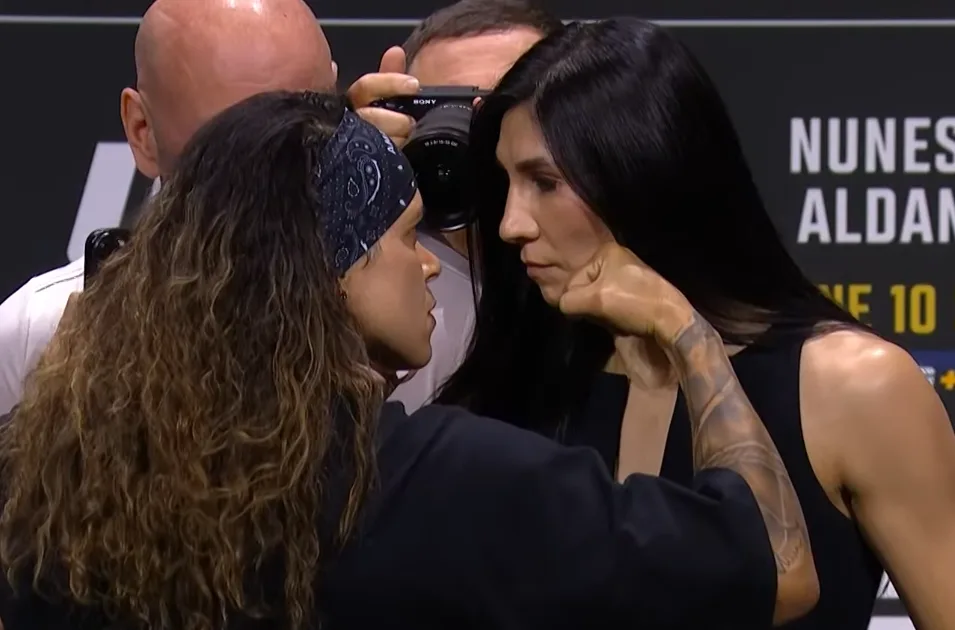 The UFC universe is buzzing with anticipation as Amanda Nunes, one of the greatest female fighters in MMA history, prepares to defend her title against the formidable Irene Aldana in UFC 289. The event, set to take place at Rogers Arena in Vancouver, Canada, is shaping up to be a thrilling showdown that has fans and bettors on the edge of their seats.
Nunes, known as the "Lioness," is no stranger to high-stakes fights. Her reign as the Bantamweight champion has been marked by a series of impressive victories. However, her upcoming fight against Aldana, a rising star in the UFC, is expected to be one of her toughest challenges yet. Aldana, who is stepping in for the injured Julianna Pena, has shown her prowess in the ring and is not to be underestimated.
The betting odds for this match-up have been a topic of discussion among MMA enthusiasts. Nunes is the favorite, but the memory of her submission loss to Pena, which snapped her streak of seven consecutive title defenses, still lingers in the minds of bettors. Aldana, on the other hand, is seen as a unique threat with her power and willingness to stand and trade, making her an enticing choice for those looking for an underdog bet.
The face-off between Nunes and Aldana at the pre-fight press conference was a display of mutual respect and anticipation. Both fighters are of similar size, and Aldana's readiness to engage in a stand-up fight could make for an exciting match. However, Nunes' superior grappling skills and devastating power for the division are factors that Aldana will need to contend with.
The UFC 289 event is not just about the main event. The card is packed with intriguing match-ups, including Charles Oliveira vs. Beneil Dariush and Dan Ige vs. Nate Landwehr. The outcomes of these fights could have significant implications for the fighters' careers and the UFC rankings.
As the clock ticks down to UFC 289, the excitement continues to build. Whether you're a die-hard MMA fan or a casual viewer, this event promises to deliver high-octane action and unforgettable moments. So, get ready for a night of thrilling fights and edge-of-your-seat suspense.