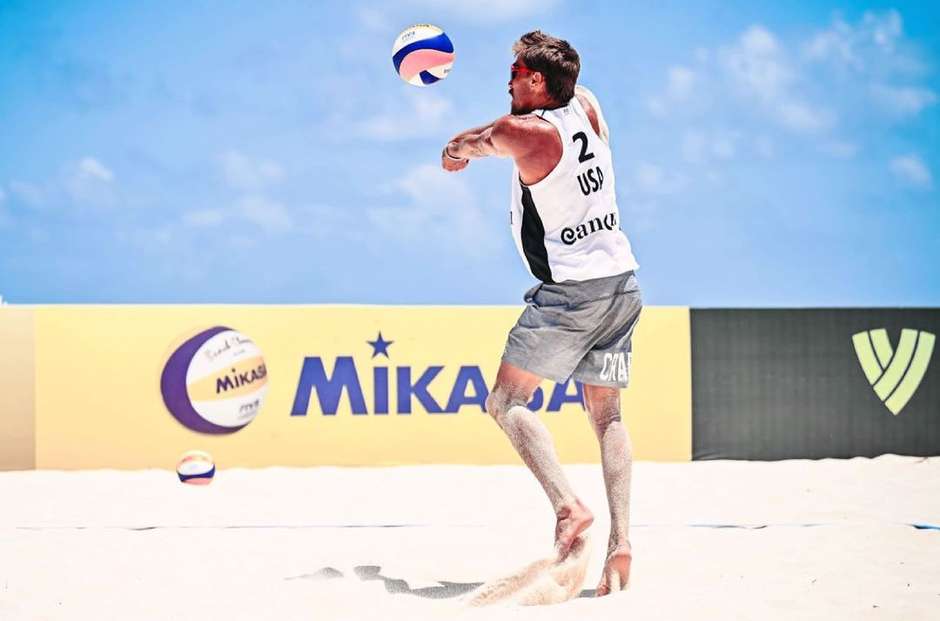 American beach volleyball player Taylor Crabb is out of the Tokyo Olympics. He has tested positive for covid-19 four times, and Tri Bourne will take his place as a partner of veteran Jake Gibb when the competition starts this weekend.
Crabb confirmed that he will not play in the Olympics this Thursday, noting that he was vaccinated and tested negative before leaving the United States, but tested positive when he arrived in Japan.
Everyone who tests positive, according to the sanitary protocol, must complete 14 days of quarantine. With that, they are automatically out of the Games. So far, one day before the opening ceremony, the Tokyo Olympics has registered more than 90 cases of covid-19 infection.
"I'm symptom-free, thankfully, but deeply disappointed not to be able to join Jake in the sand and compete as a member of the US team," said Crabb.
"I want Jake to play his fourth Olympiad and I want him to take home a medal. Tri Bourne, an amazing athlete, person, and close friend, will be competing alongside Jake and filling my spot on the US team," added the player.
Crabb is 29 years old and would compete in his first edition of the Olympic Games. The Olympic beach volleyball tournament kicks off on Saturday at Shiokaze Park in Tokyo, with Gibb and Bourne slated to debut Sunday night against Italian duo Carambula and Rossi.