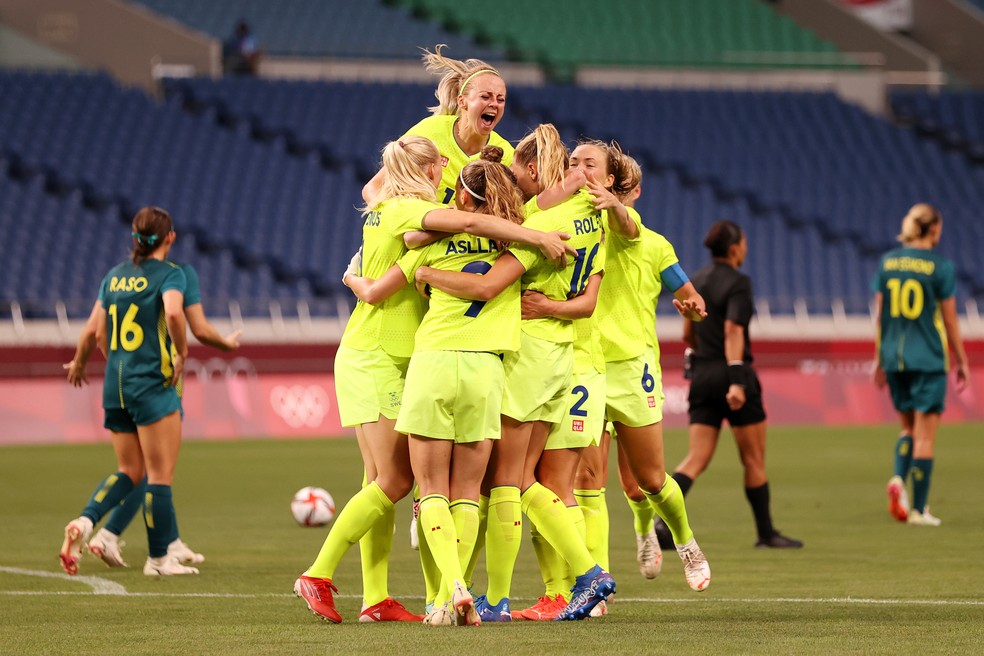 After an impressive victory over the United States in their debut in the women's football tournament at the Olympics, Sweden suffered but secured three more points. The European team beat Australia this Saturday, by 4-2, in a game with two comebacks, in Saitama, for the second round of group G.
The result guarantees the Swedish team in the quarter-finals of the competition, as the team reaches six points added together – which would be enough to ensure at least one place as one of the best third-placed teams. Sweden lead Group G with six points, three more than Australia. USA and New Zealand still face off this Saturday.
Sweden was the one who started ahead in the confrontation, with Rolfo opening the scoring in the 20th minute. However, Australia reacted well and managed to equalize in the first half with their star Sam Kerr, who scored in the 35th minute. Right on the way back to the final stage, Kerr reappeared and turned to the Australians, at three.
Four more minutes were all it took for another goal to come out at Saitama Stadium: Hurtig evened the score 2-2. The game was then wide open, with both teams having chances to score. But it was Sweden who managed to score again with Rolfo, in the 18th minute.
Australia had a golden chance to tie again soon after: Referee Edina Alves scored a penalty on Foord after VAR review. But Kerr's charge stopped in a beautiful defense of Lindahl's keeper with her feet. And with nine minutes to go, Blackstenius secured victory for Sweden.