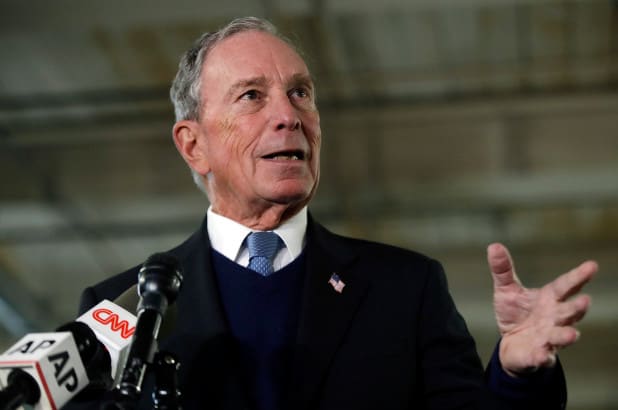 Billionaire and former New York Mayor Michael Bloomberg formally declared his late-entry Democratic presidential offer on Sunday, divulging a crusade that the previous New York civic chairman said will be solidly planned for overcoming President Donald Trump.
Bloomberg wrote, "I'm running for president to defeat Donald Trump and rebuild America. I believe my unique set of experiences in business, government, and philanthropy will enable me to win and lead."
He joins 17 different applicants competing for the Democratic designation to take on Mr Trump in 2020. As things stand, previous Vice-President Joe Biden, Senators Elizabeth Warren and Bernie Sanders are the gathering's leaders.
"Nobody I'd rather run against than little Michael" as taunted by President Trump in the start of November to Bloomberg.
Bloomberg, who had said not long ago that he would not run, turned around his choice since he doesn't believe there's an applicant in the present field of Democrats who can beat Trump next November, a few people near the previous civic chairman told CNN. That incorporates previous Vice President Joe Biden, who Bloomberg has watched blur in Iowa surveying and battle with raising support.
The same announcement re-posted by Michael in the Spanish language on his Twitter account.