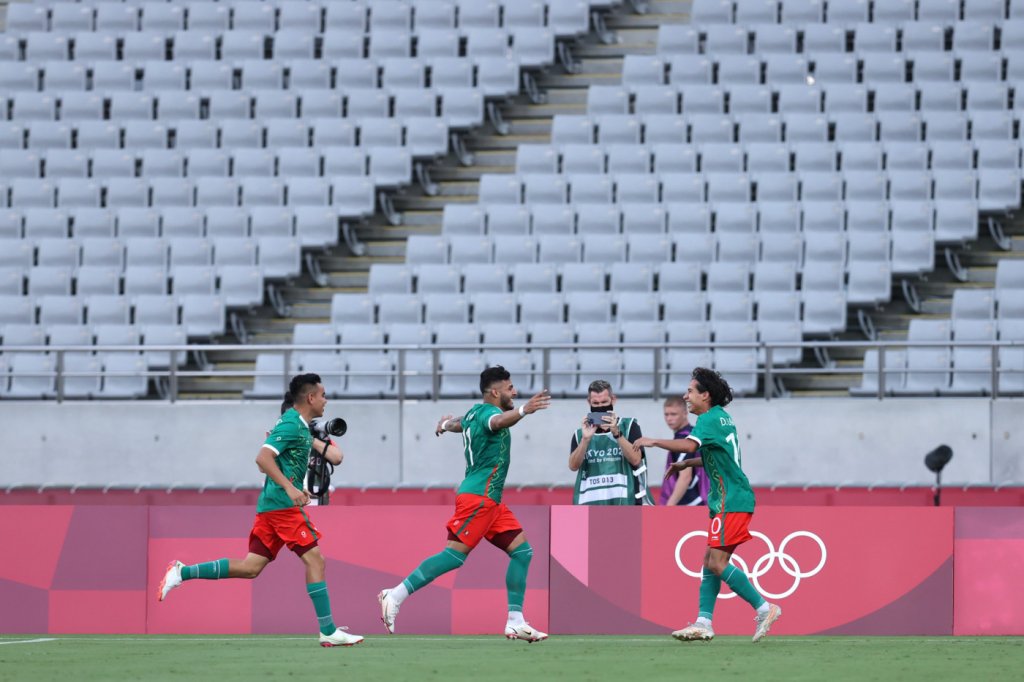 The Mexican team showed great strength this Thursday morning (GMT) by beating France 4-1 at Tokyo Stadium, in a match valid for the first round of men's football in the Olympic Games. Vega, Córdoba, Antuna, and Eduardo Aguirre scored for Mexico, while Gignac, the executioner of Palmeiras in the last Club World Cup, cashed for the French. Now, the American team is excited and gains momentum in the fight for the second gold in the competition – the country was champion in London-2012. The next match will be against Japan, on Sunday, for the second round of Group A.
The "Blues", considered one of the favorites of this edition and who are also in the fight for the bi-championship, will try to recover on the same day, against Africa of South. Remember that the two best teams in each bracket advance to the quarterfinals.
The first half in the city of Tokyo was balanced and very catchy. In all, the referee whistled 16 fouls, nine of which were Mexican and seven were French. With the ball rolling, the North American team created more chances, having the best opportunity with Vega, who managed to dribble the goalkeeper, but kicked weakly and saw archer Sagnan recover in the throw. France, for its part, tried to exploit Gignac, but it didn't bother. A shot from Nordin, palmed by the experienced Ochoa, was what the "Blues" did best in the opening stage.
On the return from half-time, Mexico showed more momentum and was very effective. In the first minute, Córdova received an excellent launch from Carlos Rodríguez, dominated the chest, and hit the crossbar. In the next move, Vega took advantage of Lainez's beautiful cross to complete for the nets. Excited, the Mexican team continued to press and was rewarded with an opponent's hesitation. After an error in the exit of the French ball, Rodríguez again called Córdoba, who this time sent it to the net, at 9. Seeking some reaction, France decreased with Gignac. In a penalty kick, the veteran hit under the goalkeeper. Even so, the Mexicans regained the reins of the match and scored the third with Antuna. On the counterattack, the attacker left the mark behind and hit the corner. The ball still caught the crossbar before entering.