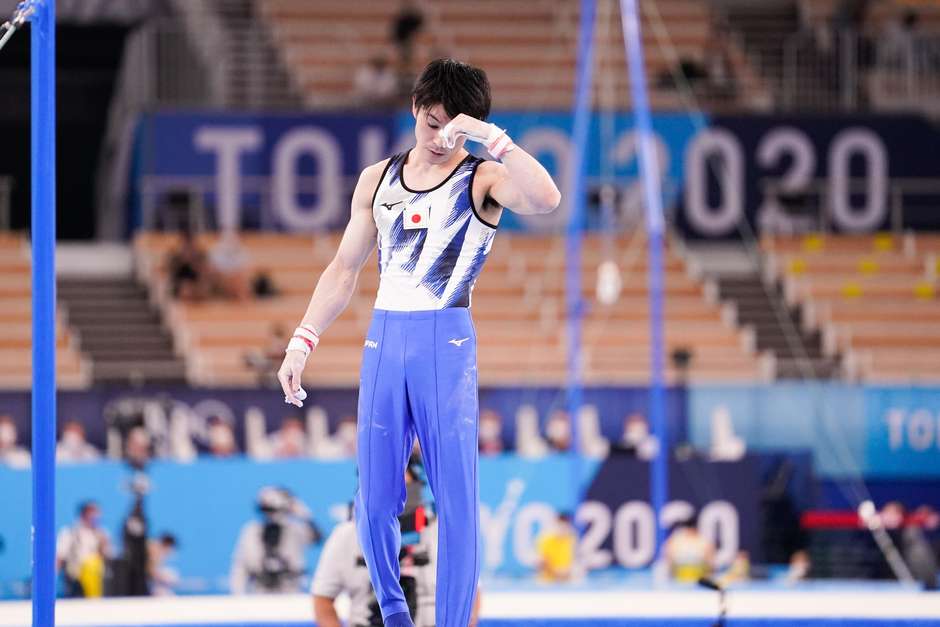 The Olympic career of Kohei Uchimura touted as the greatest gymnast of all time, has come to an end. The 32-year-old Japanese athlete fell this Friday during qualifying on the fixed bar and did not qualify for the finals of the event to be held on Monday.
Uchimura, the overall gold medalist in London/2012 and Rio/2016, in addition to holding ten podiums in worlds (six golds), received a score of 13,866 which placed him out of the eight finalists. The star, who struggled with several injuries during the Olympic cycle, preferred to compete in the competition only on the fixed bar. "If the next Games weren't in Tokyo, I would have retired," said Uchimura, before the start of the Olympics.
Despite the fall, Uchimura returned to the device and ended his presentation without repeating the failure, only finishing in 14th place. On the 21st, in training, he fell in the same movement. "I was so comfortable that I relaxed," said the athlete at the time.
Uchimura waved to the judges and received a round of applause from the few people present at the Ariake Gymnastics Center before quickly walking away from the device. His look of sadness, alongside his teammates, is already one of the unforgettable images of the Tokyo Games.
Uchimura was born on January 3, 1989, in the city of Kitakyushu, southwestern Japan. He is the son of gymnasts Kazuhisa and Shuko Uchimura and first entered a brace at the age of 3 years.
His mother opened a gym club in his hometown of Isahaya, where he started his stunts. When he turned 15, he moved to Tokyo to train alongside 2004 Olympic champion in Athens, Naoya Tsukahara. Three years later he joined the Japanese national team.