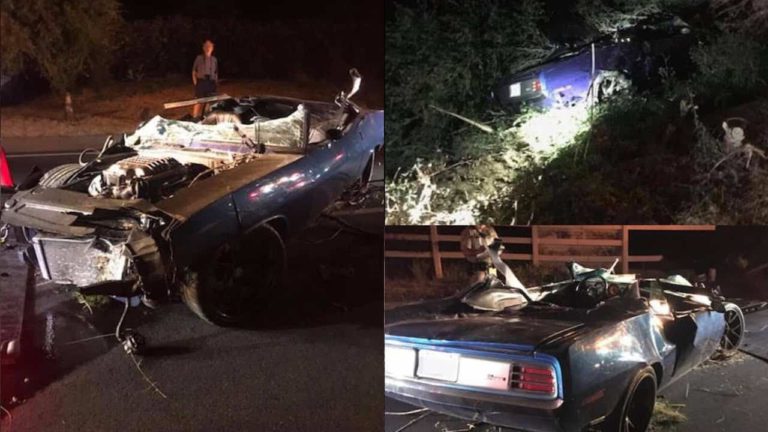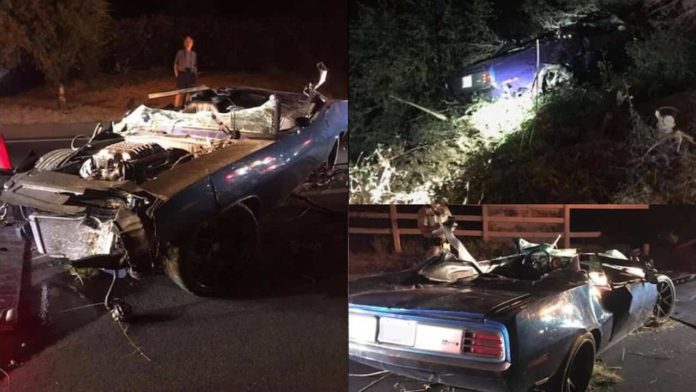 Comedian Kevin hart Injured in a Car crash early Sunday.
Kevin Hart was going on Malibu's Mulholland highway with his friends Pal Jared Black and Rebecca Broxterman.
"He's good, everybody's good. Thank God," she told TMZ outside the hospital where Hart was treated.
The comedian was in the 1970 Plymouth Barracuda. The main reason was he lost the control of vehicle and car veered off the road and crashed through a wooden fence.
The roof was totally crushed due to hard impact. Rebecca Broxterman trapped due to some damage and car windows blocked. But Rebecca was not injured in this accident.
Recently, Kevin also share the picture of the car on his Instagram story and writing.
"I added some more muscle to the family for my 40th…." the dad of three previously shared with his 78 million followers. "Welcome home 'Menace' #MuscleCarLover."
Kevin and Jared Black treated at the hospital. Both have some back injuries.
According to police "Black was not under the influence of alcohol at the time of the collision."