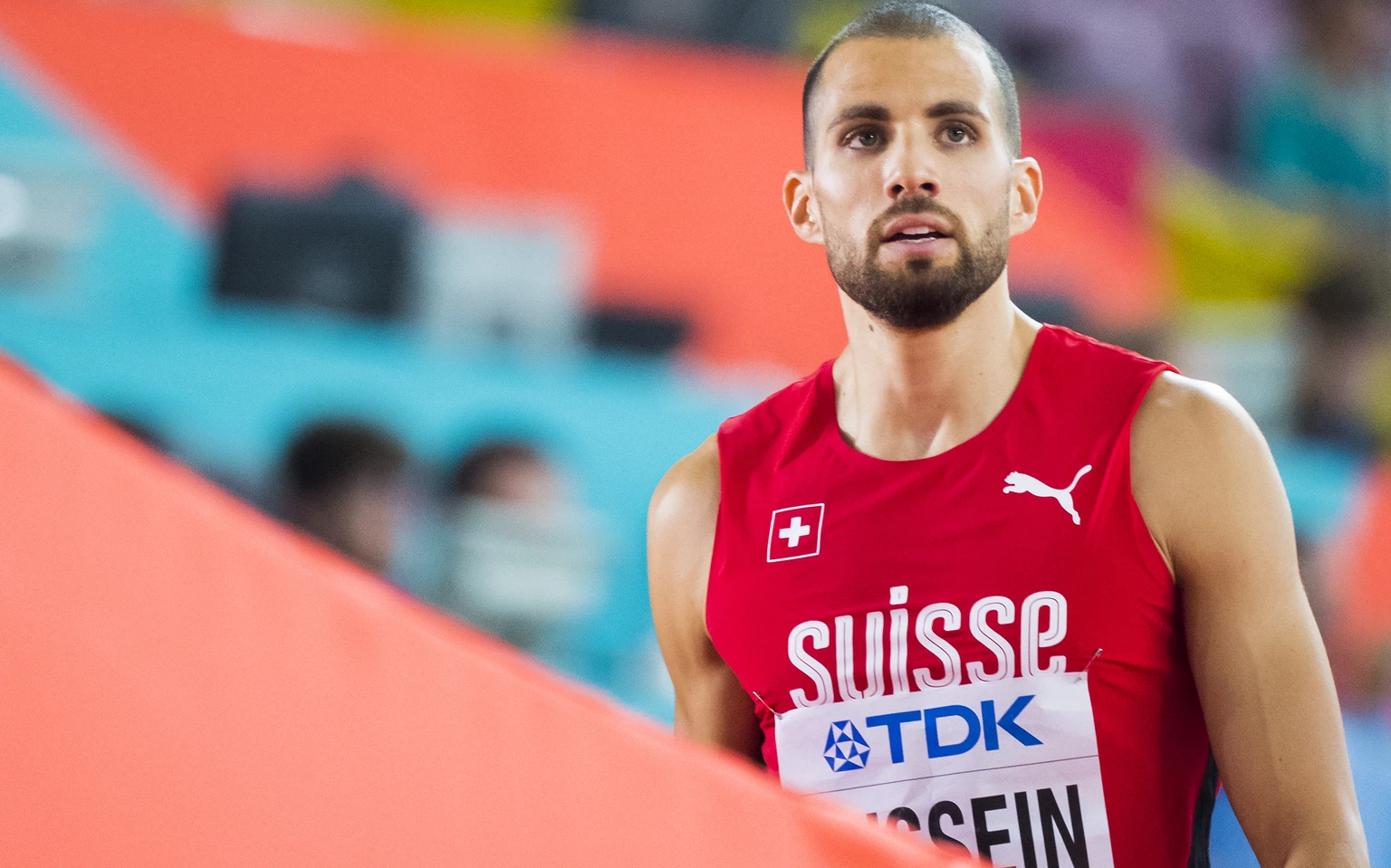 Hurdler Kariem Hussein is not allowed to start at the Olympic Games in Tokyo. An illegal substance was detected in the 32-year-old athlete during a doping control at the athletics championships in Langenthal. The Swiss Olympic disciplinary body then imposed a nine-month ban on the Swiss athlete.
According to Hussein, who is himself a doctor, the positive A-sample can be traced back to a lozenge (Gly-Coramin), which contains the prohibited substance nikethamide and the metabolite N-ethylnicotinamide. These lozenges are freely available in pharmacies and drugstores throughout Switzerland and are allowed in training, but prohibited in competitions. He was wrongly based on an approved substance, so Hussein. "I made a mistake with grave consequences. I'm sorry. But anyone who knows me knows that I'll keep going, "writes the hurdle sprinter on Twitter .
In a video, the European champion over 400 m hurdles from 2014 explains his point of view in more detail: "After the SM final, I took a Gly-Coramin lozenge because of hypoglycaemia. In public and in the presence of a doping control officer. " He believed that the short-term stimulating substance was allowed in serious combat as in training and was therefore unproblematic.
"I'm used to taking all hurdles, I stumbled across these unexpectedly," continued Hussein. «A carelessness – in this case I failed because of my own claim to perfection. I am sorry, also for all those who have supported me on my way. " A press conference is scheduled for tomorrow, Saturday, where Hussein will explain himself further.
The 32-year-old Thurgau had objected to the provisional ban. However, this was rejected. He now accepts the decision of the Disciplinary Body. However, he states that this is the only violation in his long career with over 60 doping tests.
On the day of the opening ceremony, Swiss Olympic was "shocked" by the incident in a press release. However, from Swiss Olympic's point of view, the fact that the athlete accepts his suspension and takes responsibility for his offense deserves respect. Nonetheless, the offense and the resulting ban is a warning to all athletes that they can never be careful enough when taking supplements.
At the same time, it can be seen from this case that the control system in Switzerland is working well. "Prevention is and will remain the most important approach for Swiss Olympic, together with Antidoping Switzerland and the member associations, so that cases like this will no longer occur in the future."