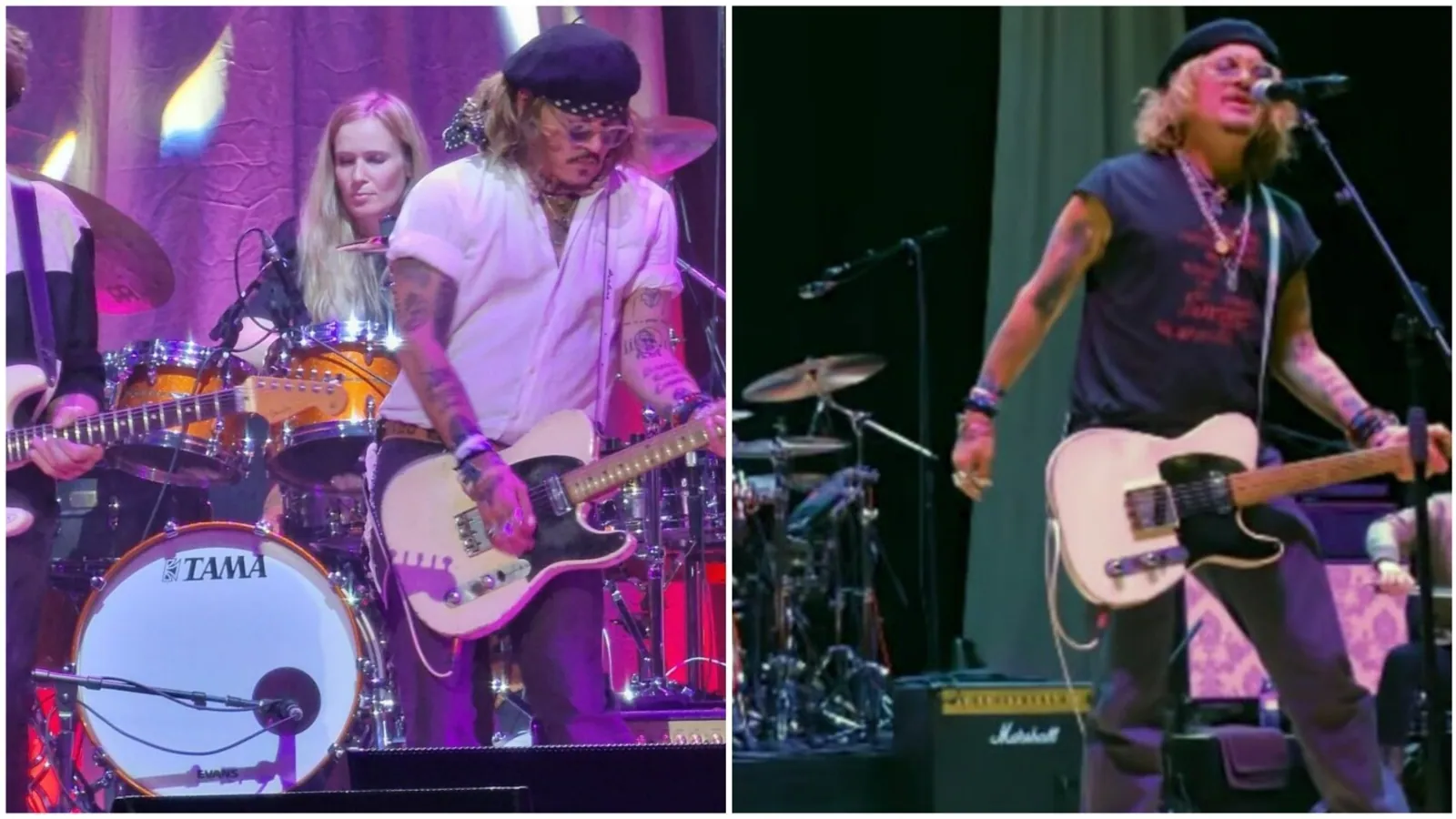 Johnny Depp, a star of Hollywood, made a surprise appearance in Sheffield, United Kingdom, on Sunday, to take part in a special performance alongside English guitarist Jeff Beck, who is currently on tour throughout Europe.
Isolation, a cover version of a song originally performed by John Lennon and released in 1970, was covered by Mr. Beck and the Pirates of the Caribbean actor during their performance in 2020. According to Deadline, the duo also delivered renditions of Marvin Gay's "What's Going On" and Jimi Hendrix's "Little Wing."
Concerning the ongoing legal proceeding, the jury has been deliberating on the evidence presented at this point for about a week, and the trial is now in the process of adjournment while the parties present their final arguments. For her 2018 op-ed in Washington Post, in which she referred to herself as a survivor of domestic abuse, Depp has filed a defamation lawsuit against Heard in the amount of USD 50 million. The lawsuit was filed by Depp against Heard. The actor has stated that the opinion piece was the reason for the downfall of his career, and he has denied using physical violence against Heard throughout the trial.
The testimony of Depp and Heard has led to some explosive information being brought to light in the courtroom. In response to a Twitter user who wrote their takeaways from the case, Amber's ex and the CEO of SpaceX, Elon Musk, responded by calling both the actors "incredible" people and maintaining that he hopes they move on after the trial. This occurred while internet users were sharing videos of the trial that was being recorded recently.