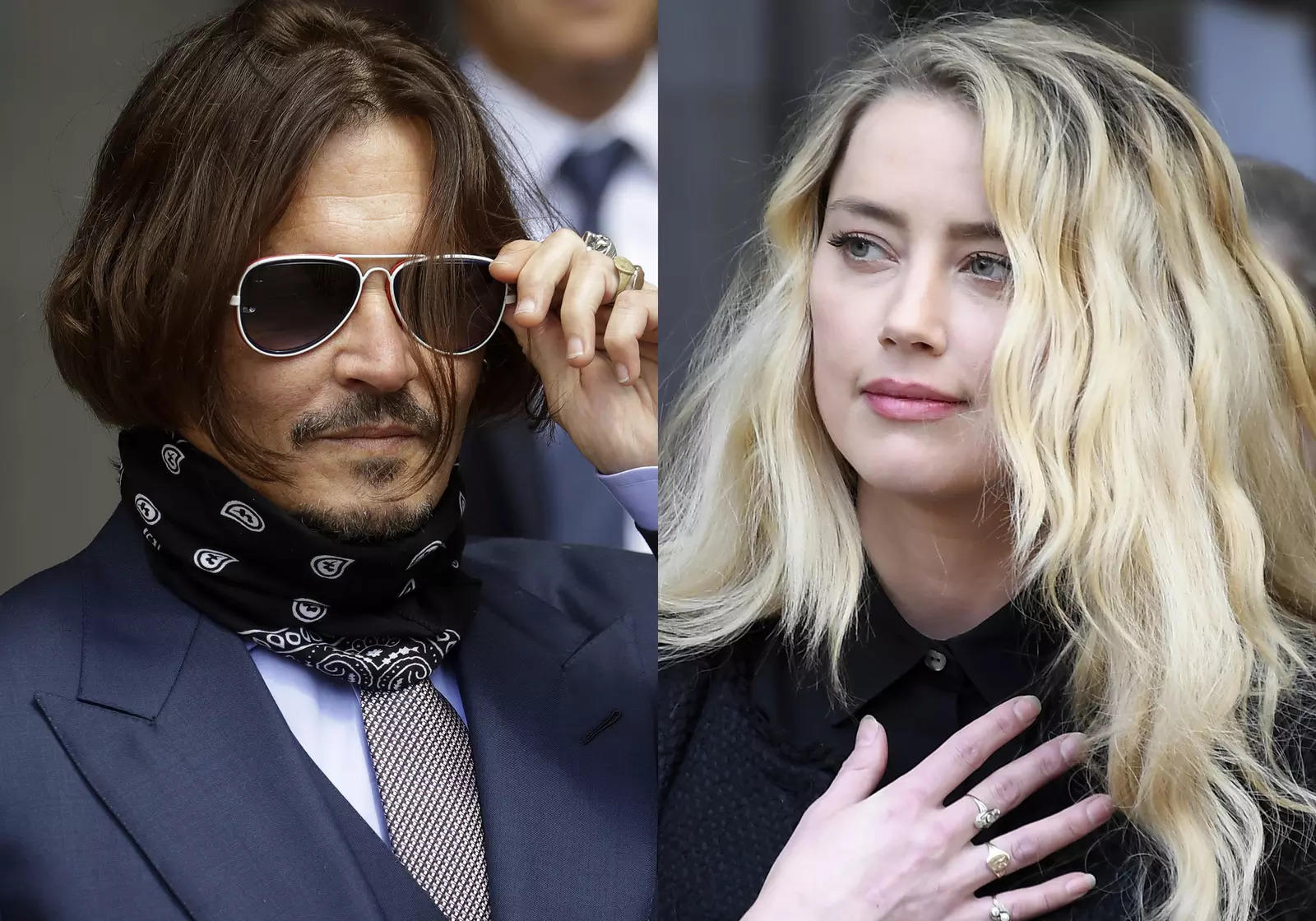 In a verdict that was handed down on Wednesday, the jury found that both Johnny Depp and Amber Heard were responsible for defamation against each other.
They found that Heard had defamed Depp and awarded him damages in the amount of $15 million, coming to the conclusion that she had done so when she described herself in an opinion piece for the Washington Post in 2018 as a victim of domestic violence. The jury came to the conclusion that Heard's statements were untrue and that she had "actual malice" toward her ex-husband when she made them. They came to the conclusion that the compensatory damages should be $10 million, and the punitive damages should be an additional $5 million.
A member of Depp's legal team made the accusation that Heard's claims of sexual abuse were a "hoax." which led to the jury finding that Depp was responsible for Heard's defamation. They decided to award compensatory damages in the amount of $2 million while there would be no punitive damages awarded.
In 2019, Depp filed the lawsuit against Heard, alleging that she defamed him by describing herself in an opinion piece for the Washington Post published in December 2018 as a victim of domestic abuse. Heard was the defendant in this case. According to Depp's statements, Heard was the one who was the true abusive partner in their relationship. At the time, he demanded damages in the amount of $50 million. Heard filed a countersuit, in which she alleged around a dozen specific incidents in which she said Depp beat her, frequently while he was under the influence of drugs or alcohol, and she asked for a total of one hundred million dollars in damages.
After hearing testimony for a total of six weeks during the trial and deliberating for a little over three days, the jury came to a decision on Wednesday afternoon. They did not initially fill out the sections on the verdict form that specified damages, which caused Judge Penney Azcarate, who is presiding over the case, to send them back into the room where they deliberated so that they could correctly fill out the jury form. She stated that the monetary amount of the damages needed to be "at least $1 and up to whatever you feel the damages should be."
After what seemed like only a few minutes, the jury came back into the room with their verdict.
As the judge read the verdict in court, Heard's expression became increasingly disheartened. In a statement, she referred to the decision of the jury as "a setback" saying that it harkened back to "a time when a woman who spoke up and spoke out could be publicly shamed and humiliated."
"I'm heartbroken that the mountain of evidence still was not enough to stand up to the disproportionate power, influence, and sway of my ex-husband." you may say.
In his own statement released after the verdict was delivered, Depp stated that the purpose of bringing the case was "to reveal the truth, regardless of the outcome."