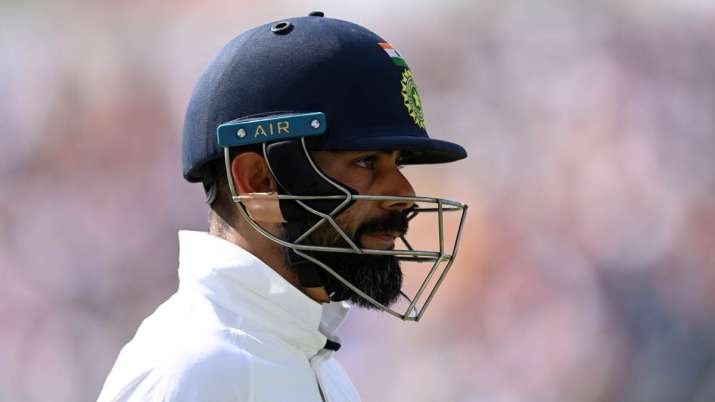 Indian captain Virat Kohli has given many reasons behind this after the innings defeat in the third Test here on Saturday. Explaining a big reason in this, Virat said that the low score of the first innings put a lot of pressure on us. After that, England took a huge lead, and at the same time, their bowlers performed brilliantly. The Indian team was reduced to 278 runs in the second innings after losing eight wickets before lunch on the fourth day, losing by an innings and 76 runs. The team could score only 78 runs in the first innings. England then scored 423 runs in their first innings to take a big lead of 354 runs. England thus became 1-1 in the five-match series.
Kohli said after the match, 'When you get out within 80 runs (in the first innings), then it is the pressure of the scoreboard, and after that, the opponent team makes such a big score, then the problems increase a lot.' The Indian team had scored 215 for two on the third day, so they were in good condition; Kohli said we played a good game yesterday (day third) to stay in the match, we tried as much as we could we did it ourselves. Also given a chance.'
Regarding the England bowlers, he said, 'But on Saturday, the England bowlers put a lot of pressure and in the end got the result they wanted.' However, Kohli said, 'The first innings score was terrible; it can happen in this country that the whole innings collapses like a pack of cards.'
On the fourth day's play, he said, 'We thought the pitch was good for batting, but disciplined bowling made mistakes, and the pressure was too much when you are not scoring runs, it is challenging to overcome the pressure. So due to this, the batting collapsed.