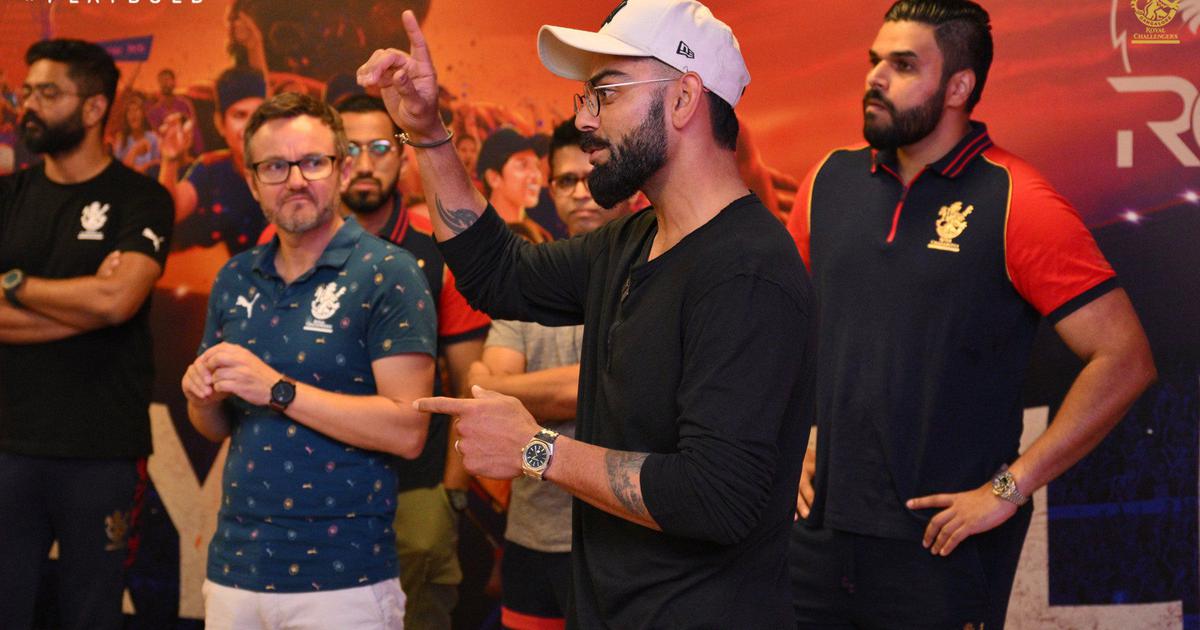 Indian cricket icon Virat Kohli has played a significant role in motivating the Royal Challengers Bangalore (RCB) Women's team, led by Smriti Mandhana, to secure their first win of the Women's Premier League (WPL) 2023 season against the UP Warriors.
In a video that has now gone viral, Kohli can be seen delivering an inspiring pep talk to the RCB Women's team ahead of their crucial match. Despite not having won an IPL title himself, the legendary cricketer urged the players to seize the opportunity and make a mark in the tournament.
"I haven't won the IPL yet, but you should always think about the opportunity. This is the time to make a name for yourself and create memories," Kohli said to the team. His words resonated with the RCB Women's team, who went on to record their maiden win in the WPL 2023 tournament.
The team's captain, Smriti Mandhana, also expressed her gratitude for Kohli's support and motivation. "Having someone like Virat Kohli give us a pep talk is a huge boost for our team. We are determined to make the most of this opportunity and make our mark in the WPL," she stated.
Kohli's inspiring speech evidently had a significant impact on the RCB Women's team, who put up an impressive performance against the UP Warriors. With this victory, the team has gained momentum and confidence as they look forward to the remainder of the tournament.
The Women's Premier League, a T20 tournament designed for women cricketers, has been growing in popularity in recent years, and with the support of cricketing legends like Virat Kohli, the future of the league looks promising.
Fans and cricket enthusiasts have lauded Kohli for his encouraging words and support for the women's team. As the RCB Women's team continues its journey in the WPL 2023, they will undoubtedly carry the inspiration from Kohli's pep talk with them throughout the season.