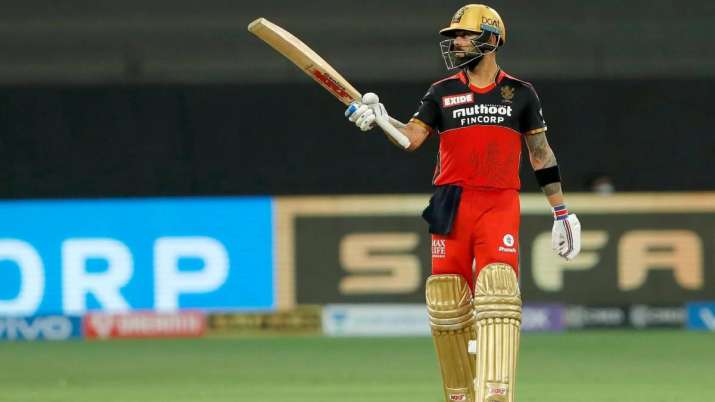 Royal Challengers Bangalore (RCB) captain Virat Kohli displayed his exceptional batting skills in the fifth match of IPL 2023, leading his team to a dominant 8-wicket victory against the Mumbai Indians (MI). Kohli's unbeaten 82 off 49 balls showcased his extraordinary talent and ability to perform under pressure.
Mumbai Indians Innings:
Mumbai Indians put up a total of 171/7 in their 20 overs, with young Tilak Varma emerging as the batting hero, scoring an unbeaten 84 off 46 balls. However, MI's batting lineup faltered early, losing key players like Rohit Sharma, Ishan Kishan, and Cameron Green within the first few overs. Despite the shaky start, MI managed to post a competitive total for RCB to chase.
Royal Challengers Bangalore Innings:
RCB's response was nothing short of spectacular, as openers Virat Kohli and Faf du Plessis took charge of the chase. Their remarkable 148-run partnership for the first wicket laid the foundation for RCB's victory. Kohli's unbeaten 82, featuring six fours and five sixes, was the highlight of the innings.
Kohli, known for his aggressive style and consistency, once again proved why he is considered one of the best batsmen in the world. His exceptional performance not only boosted RCB's morale but also shattered the hopes of the Mumbai Indians. Faf du Plessis, too, contributed significantly with a quick 73 off 43 balls.
Key Moments:
Virat Kohli's unbeaten 82 off 49 balls was the backbone of RCB's successful chase, showcasing his class and ability to perform in high-stakes situations.
Kohli and du Plessis' 148-run partnership was the highest of the match, providing RCB with a strong start and demoralizing the MI bowlers.
RCB's win was secured with 22 balls to spare, highlighting their dominance and the impact of Kohli's batting masterclass.
In conclusion, Virat Kohli's outstanding performance in the IPL 2023 match against Mumbai Indians was instrumental in RCB's convincing victory. As the tournament progresses, fans will be eager to see if Kohli continues his exceptional form, leading RCB to greater heights. On the other hand, Mumbai Indians will need to regroup and strategize for their upcoming matches, focusing on improving their bowling and early batting performance.