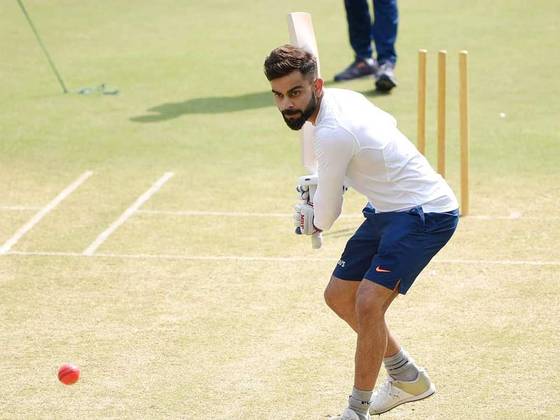 On Thursday, a day before the first day-night test, Indian team captain Virat Kohli said it would be challenging to play with the pink ball. Virat said that the pink ball looks hard and heavy like a hockey ball. In such a situation, we may face challenges during fielding.
Team India will play the day-night Test against Bangladesh at the Eden Gardens on Friday. During this match, Bangladesh Prime Minister Sheikh Hasina and Bengal Chief Minister Mamta Banerjee will be present at the stadium.
Kohli also added that – The fielding session surprised me a lot. The ball in the slips hit the hands very tightly. It felt like a hockey ball or synthetic balls that we used to play in the early days. This is due to the extra shine on the ball and is also much tighter. It also seems a bit heavy. Even throwing a throw requires extra effort than a red ball.
The captain of Team India said- I think it will be very difficult to take high catches during the day. The red and white ball gives you an idea of when it will reach you. But, if you do not keep a full eye on it in the pink ball, then your palm will break. People will be surprised to see how challenging pink balls can be.
He said – less visibility and ability to recognise the colour of the ball at night time will create more challenge. Deciding on the off stump will also be very challenging. I realised during practice that the ball was still away, but it reached the bat reasonably quickly. It is faster because of the extra shine. I think during this test we have to be very accurate, and our abilities will be tested.