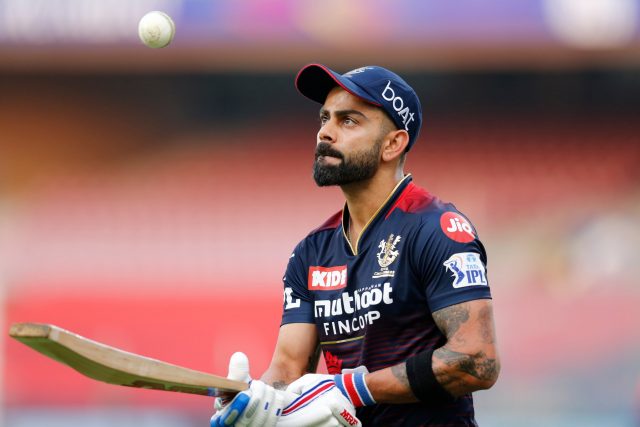 The start of the Indian Premier League may not have been according to the mind for the Royal Challengers Bangalore team, but the team's performance was quite good. Captain Faf du Plessis and former captain Virat Kohli showed their hands fiercely in the batting. Kohli broke Australia's explosive opener David Warner's record during his 41-run knock.
On Sunday, in the second match of the doubleheader, the Bangalore team had to face defeat at the hands of Punjab. Batting first, the team scored above 200 on the basis of captain du Plessis's blistering half-century and Kohli's excellent innings. The captain scored 88 runs in 57 balls while Kohli played a quick inning of 41 runs off 29 balls. The former captain's bat got 1 four and 2 sixes but he scored runs at a strike rate of 141.
Kohli breaks Warner's record
Australia opener Warner has 10308 runs in T20 cricket, which Kohli left behind during his 41-run innings against Punjab. The former captain of RCB now has 10314 runs in 327 T20 matches. This includes 5 centuries to his name which he has scored during IPL.
West Indies legend Chris Gayle is at the top in terms of scoring the most T20 runs. Has scored 14562 runs in 463 matches with 22 centuries. At number two is the name of Pakistan's veteran Shoaib Malik, whose name is 11698. It is followed by Kieron Pollard of West Indies who has scored 11430 runs in third place.