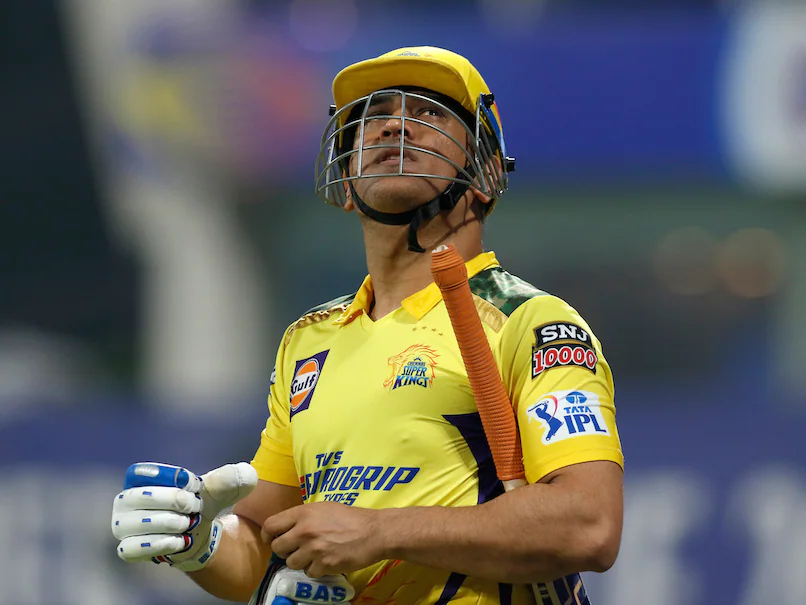 March 31st, 2023, marks the beginning of the 16th edition of the Indian Premier League (IPL) and the highly anticipated return of Chennai Super Kings (CSK) skipper MS Dhoni. With the IPL reintroducing home and away matches, fans will once again witness Dhoni's iconic presence at the CSK fortress, Chepauk. The four-time IPL champions are set to face off against the defending champions, Gujarat Titans, in a thrilling season opener on Friday.
As Dhoni trained in the nets at Chepauk, the crowd roared, welcoming the former India captain back to the practice ground with resounding cheers and chants. A video of the heartwarming reception went viral on social media, prompting former New Zealand all-rounder and ex-CSK player Scott Styris to retweet the footage, captioning it, "Still the big dog around town!!"
In the franchise's history, Dhoni has been the only full-time captain of the Super Kings, apart from a brief stint by Ravindra Jadeja last season. Since joining CSK in 2008, Dhoni has remained a powerhouse in the yellow jersey. However, there are whispers that IPL 2023 could be his final season as a player.
Determined to bounce back after failing to qualify for the playoffs last season, Dhoni has reclaimed the captaincy from an irate Jadeja. As always, it would be unwise to discount CSK's chances in the upcoming IPL, especially with the addition of star England all-rounder Ben Stokes to their ranks, further bolstering the team's firepower.
Fans and experts alike eagerly await Dhoni's performance in what could be his swan song. Will he end his legendary career on a high note? Only time will tell. Until then, the Chepauk crowd and millions of fans worldwide are ready to stand by their beloved "Captain Marvel."