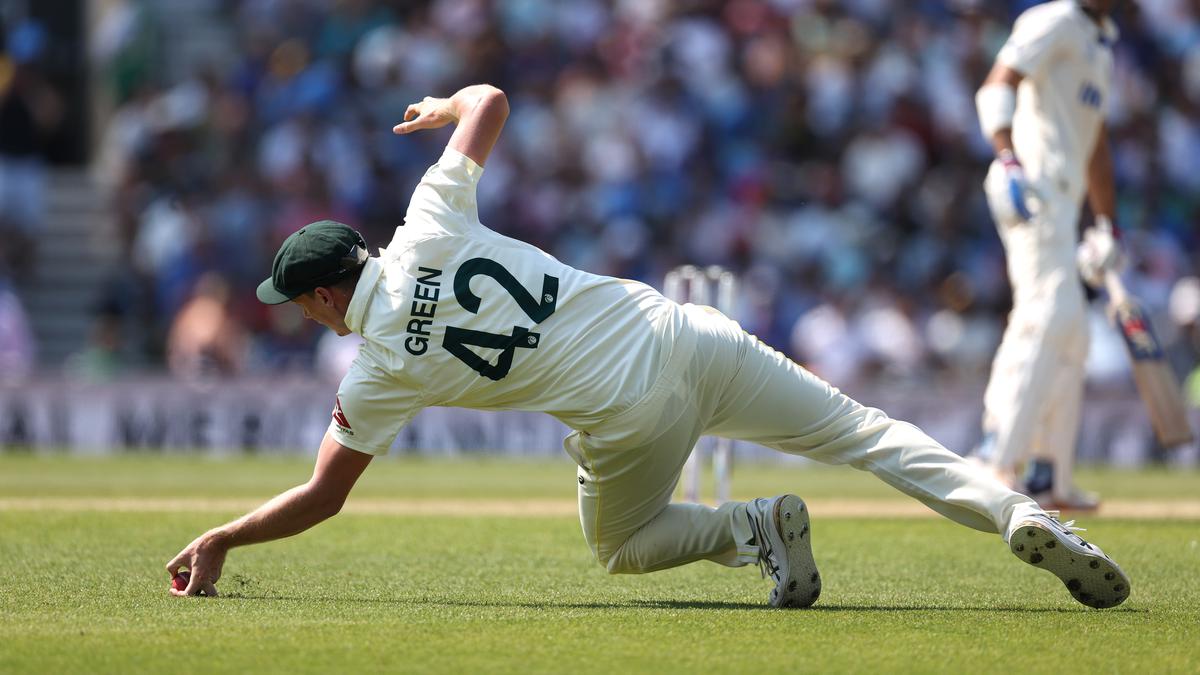 In the world of cricket, a single moment can spark widespread debate. Such was the case during the World Test Championship (WTC) final, where a controversial catch by Australia's Cameron Green led to the dismissal of India's Shubman Gill. The incident has since ignited discussions among cricket enthusiasts and experts alike.
The controversy unfolded during India's second innings of the WTC final. Gill, the in-form opener for India, was declared out following a spectacular catch by Green at third slip. However, the dismissal was not without contention. The question on everyone's lips was simple yet divisive: was the catch clean?
Green, standing at 6'7″, had previously demonstrated his catching prowess in the first innings with a one-handed blinder to dismiss Ajinkya Rahane. This time, he had to dive low to his left, plucking the ball milliseconds before it hit the turf. The catch was a close call, with replays suggesting a fine line between a clean catch and a grassed opportunity.
The dismissal brought the TV umpire into play, a situation further complicated by the recent scrapping of the soft-signal rule by the ICC. Richard Kettleborough, the TV umpire, saw enough from the visuals to suggest Green had got his fingers under the ball. However, both Gill and his opening partner, Rohit Sharma, seemed to disagree, as did a significant portion of the cricketing world.
Adding fuel to the fire, Gill took to Twitter after the day's play, posting a cryptic tweet that suggested his disbelief in the catch's cleanliness. The tweet, featuring a screenshot of the catch and a facepalm emoji, further stirred the pot, leading to divided opinions among fans and experts.
While some believe the catch was clean, others argue that the ball touched the ground when Green's hand made impact. The incident has highlighted the challenges of reviewing low catches and the potential for different interpretations when viewing the action in real-time versus slow motion.
Regardless of the controversy, the WTC final continues to be a riveting contest. With a record chase on the cards, the cricket world eagerly awaits the final day's play, even as the debate over the catch rages on.