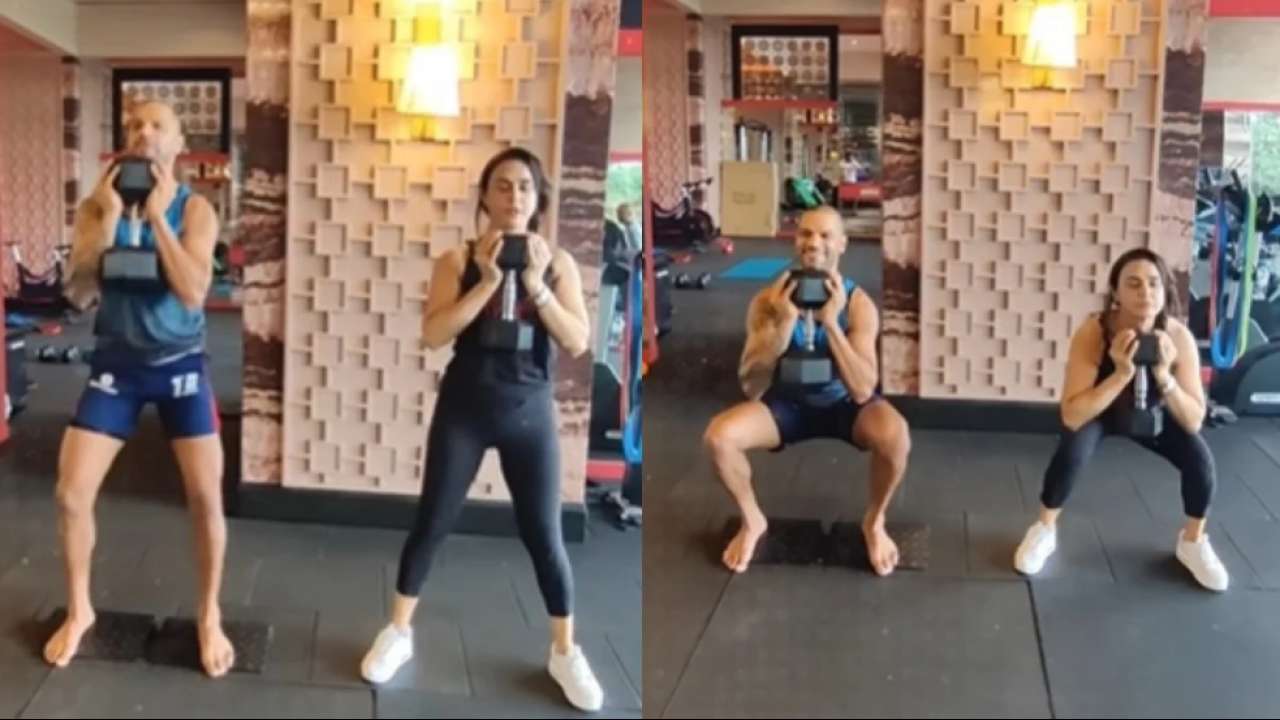 Shikhar Dhawan is known for his upbeat personality. He is always seen in a lighthearted manner. He also spends a lot of time on social media. Every day, he posts something new. He is seen joking in the majority of his posts.
He is seen dancing at times and acting out dialogue at others. He shared another such post on Instagram today. In this photo, he is seen working out in the gym with his teammate and Bollywood actress Preity Zinta.
The video has already received over 3.5 million views. It shows Shikhar Dhawan and Preity Zinta working out in the gym, but they appear to be enjoying themselves and having a good time doing different exercises.
Shikhar Dhawan, the opener for Punjab Kings, appears to be in great form this IPL season. He has 381 runs in 11 games with a batting average of 42.33. He is currently ranked fourth in terms of most runs scored. This season, he has three fifties.
Punjab Kings' performance in the current Indian Premier League season has been volatile. So far, Mayank Agarwal's team has won only 5 of 11 games.
In this situation, Punjab will need to win the remaining three games to keep its playoff hopes alive. Punjab Kings' next match will be against Royal Challengers Bangalore (RCB) on May 13. Live television