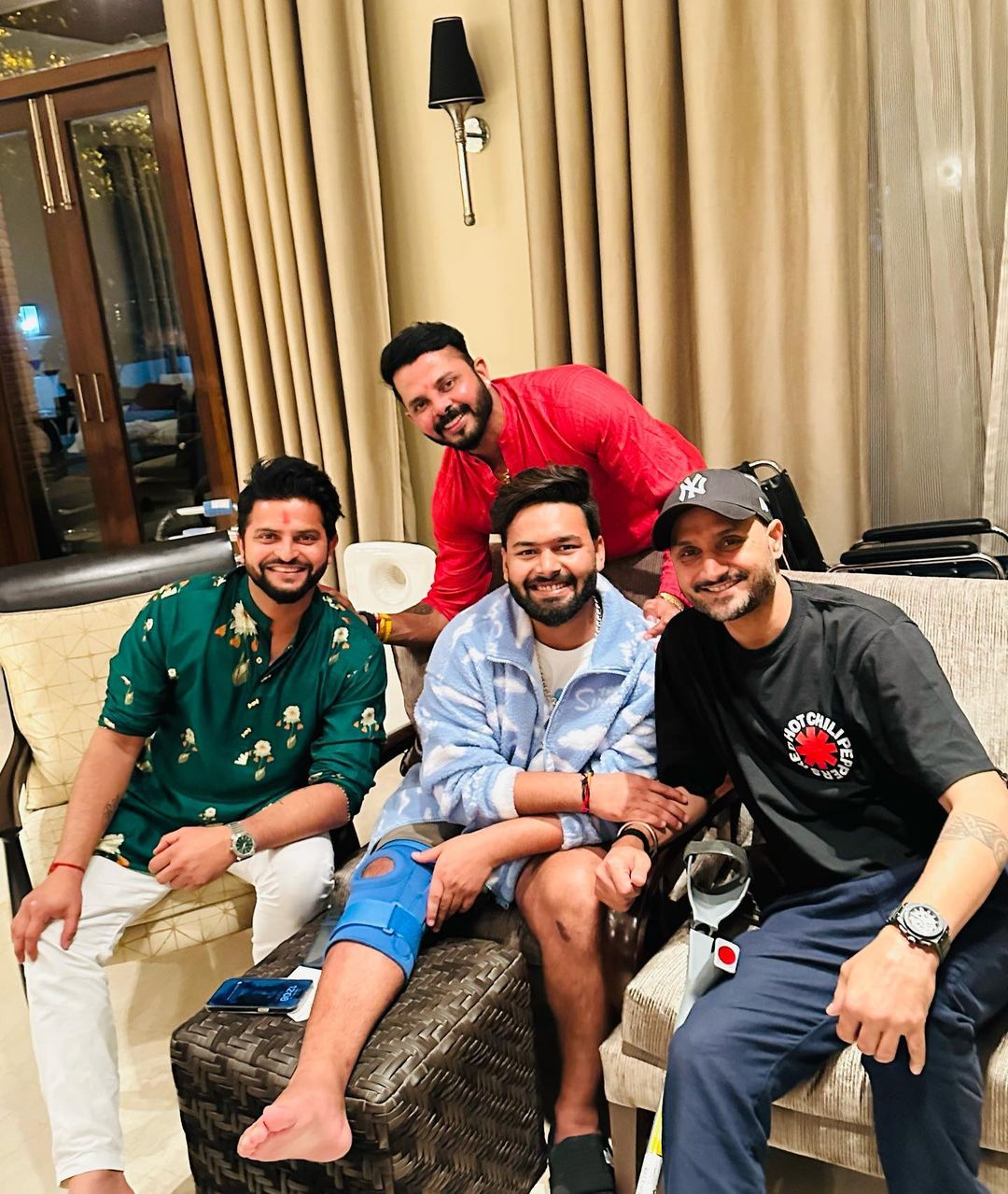 In a show of camaraderie and support, former India cricketers Harbhajan Singh, Suresh Raina, and Sreesanth paid a visit to wicketkeeper-batsman Rishabh Pant, who is recovering from injuries sustained during a horrific car accident last year. The young cricketer's car collided with a divider and caught fire on the Delhi-Dehradun highway on December 30, 2022. Pant miraculously survived but will be away from cricket for a foreseeable future, missing major tournaments such as IPL 2023 and the World Cup.
The cricket legends took to social media to express their support for Pant. Raina tweeted, "Brotherhood is everything ..family is where our heart is..wishing our brother Rishabh Pant the very best and fast recovery." Sreesanth posted on Instagram, emphasizing the importance of faith and brotherhood, while Harbhajan Singh encouraged Pant to trust in his inner strength in a tweet.
Pant has been diligently working on his recovery, with posts on social media showcasing his progress through walking on crutches, hydrotherapy, and even physiotherapy sessions. Earlier this month, former India all-rounder Yuvraj Singh also met Pant, sharing their meeting on social media and expressing his confidence in Pant's eventual return to cricket.
With Pant ruled out for the season, the Delhi Capitals announced left-handed Australian opener David Warner as captain, with left-arm spin all-rounder Axar Patel as their vice-captain for IPL 2023. Warner acknowledged the challenge of filling Pant's shoes and wished him a speedy recovery, vowing to keep Pant involved in the team's journey throughout the season.
As Pant continues his recovery, the cricket world eagerly awaits the return of this talented young player to the field.