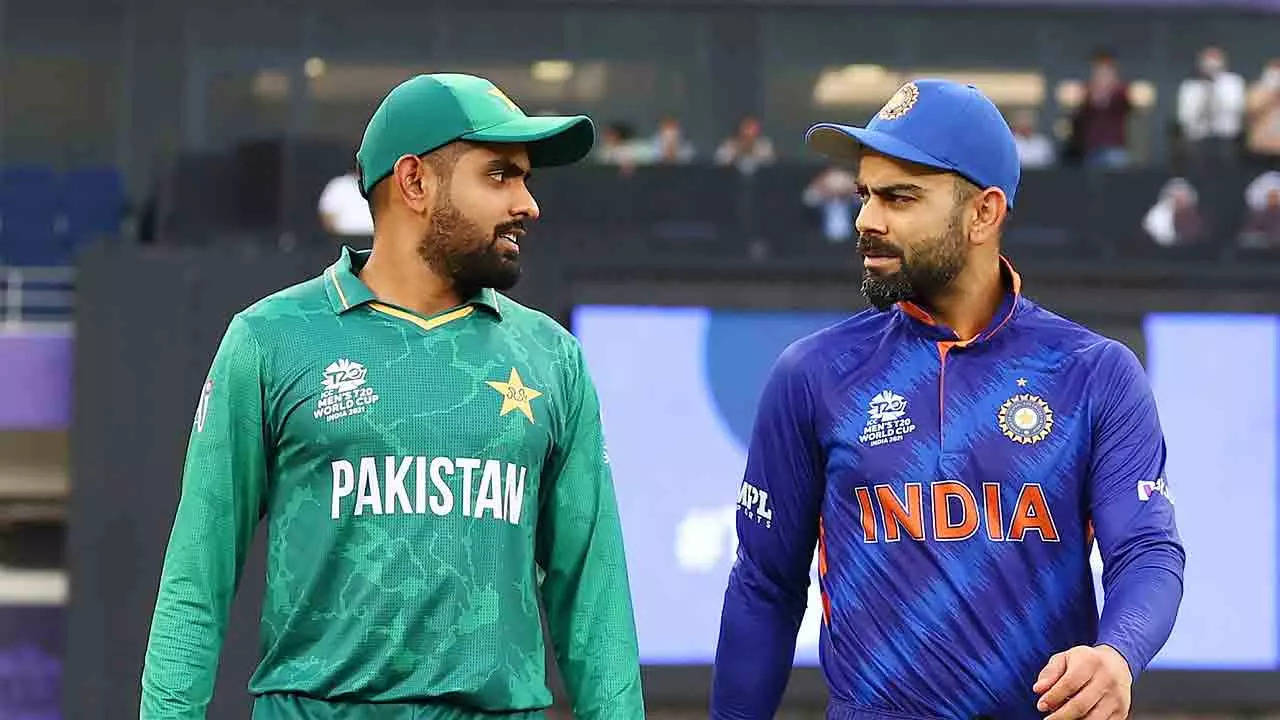 In a recent conversation, former Pakistani all-rounder Abdul Razzaq shared his thoughts on the fitness levels of cricket stars Babar Azam and Virat Kohli, emphasizing the need for Azam to work harder on his fitness to reach Kohli's world-class standards.
Virat Kohli, the Indian cricket legend, is well-known for his dedication to fitness and athleticism on the field. Razzaq believes that Kohli's fitness level is unmatched in the cricket world, setting a high benchmark for other players to follow. While Babar Azam, the talented Pakistani skipper, has shown great potential and skill, Razzaq feels that there is room for improvement in his fitness regimen.
Razzaq, who has played with both cricketers, has a unique perspective on their respective training routines. In his view, Babar Azam should prioritize his fitness and work on enhancing his endurance, agility, and strength to elevate his game and achieve greatness akin to that of Virat Kohli.
The former all-rounder opined that Babar Azam has the potential to be one of the best batsmen in the world, but in order to do so, he must focus on enhancing his physical prowess. Razzaq further added that the comparison between the two players should serve as motivation for Azam to push himself and strive for excellence on the field.
As Babar Azam continues his journey in the world of cricket, it remains to be seen whether he will take Razzaq's advice to heart and work towards achieving fitness levels similar to those of Virat Kohli. With both players set to face each other in future cricket battles, fans eagerly await the outcome of this rivalry and the impact of their respective fitness journeys on their performances.
With insights from Abdul Razzaq, this story highlights the importance of fitness in cricket and the potential benefits that Babar Azam can gain by embracing a training regimen similar to that of Virat Kohli. As the cricket world watches, the pursuit of greatness will undoubtedly involve a commitment to physical excellence for both players.