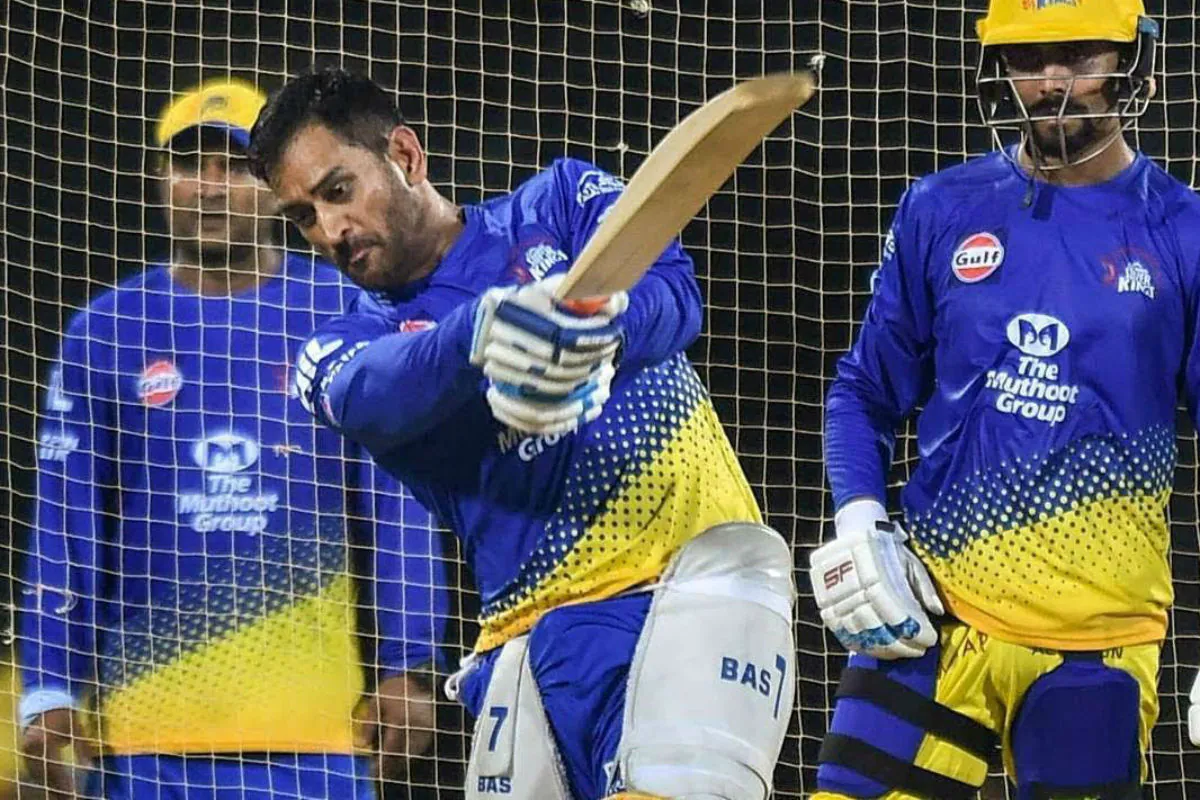 The atmosphere at the iconic Chepauk Stadium was electrifying as Chennai Super Kings (CSK) captain MS Dhoni hit a massive six during a practice session, sending the crowd into a frenzy. The moment, captured in a now-viral video, showcases Dhoni's impeccable form and has fans eagerly awaiting the start of the Indian Premier League (IPL) season.
As the CSK team took to the field for their training session, thousands of spectators gathered to catch a glimpse of their favorite cricket stars. The atmosphere was already buzzing with excitement, but it reached a fever pitch when Dhoni, fondly known as "Captain Cool," stepped up to the crease.
In the video, Dhoni can be seen facing a delivery from a CSK bowler. With a swift swing of his bat, he sends the ball soaring over the boundary for a massive six. The crowd, already on the edge of their seats, erupts into deafening cheers and applause, showcasing the immense love and admiration fans hold for the legendary cricketer.
This thrilling moment has further fueled anticipation for the upcoming IPL season, with supporters eager to see Dhoni lead the Chennai Super Kings in pursuit of another championship title. Under Dhoni's leadership, the team has secured four IPL titles and is known for its remarkable consistency in the tournament.
As the IPL season draws near, all eyes will be on Dhoni and the Chennai Super Kings to deliver a captivating performance. With moments like these during practice sessions, it's no wonder fans are eagerly counting down the days until the first match.
Stay tuned for more updates on the IPL and the Chennai Super Kings as they gear up for another exciting season of cricket.