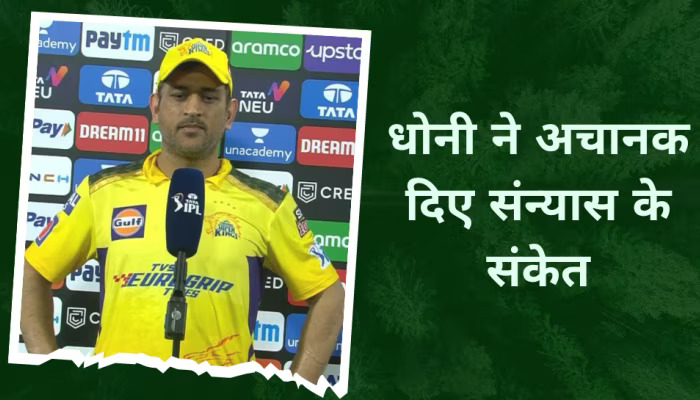 MS Dhoni, the captain of Chennai Super Kings (CSK), recently alluded to the possibility of his retirement from the Indian Premier League (IPL) after this season, expressing gratitude for the overwhelming support from fans at Eden Gardens.
The CSK, dressed in yellow, were met with immense support from the crowd during their match against the Kolkata Knight Riders (KKR) at Eden Gardens. Though KKR has a dedicated fanbase, the stadium was filled with spectators cheering on Dhoni and the CSK due to speculations of Dhoni's retirement.
While the World Cup-winning captain has not made any official announcement, rumors of his retirement have resulted in an outpouring of support at away matches. When asked about the turnout at Eden Gardens, Dhoni replied, "I will just say thanks for the support, they came in big numbers. Most of these guys will come in a KKR jersey next time. They are trying to give me a farewell, so thanks a lot to the crowd."
In the match against KKR, Devon Conway, Ajinkya Rahane, and Shivam Dube led CSK to a 49-run victory, propelling the team to the top of the points table. Dhoni commended his bowlers for their outstanding performance, emphasizing the importance of maintaining pressure on the opposition.
Dhoni praised Rahane's stunning 71-run innings off 29 balls, noting the significance of recognizing a player's potential. "We realise the potential of someone when we allow him to bat the way he bats. We give him freedom, give him the best position. In a team environment, someone has to sacrifice his slot to allow the others to get more comfortable, and allow the team to succeed," he said.
The Chennai Super Kings will face off against the Rajasthan Royals at the Sawai Mansingh Stadium in Jaipur on April 27.