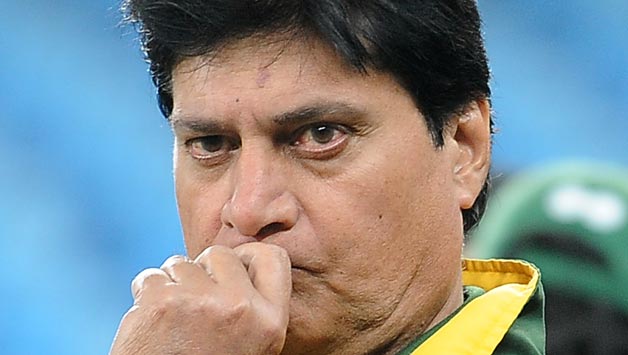 Between Pakistan's poor performance in the World Cup, changes in the PCB (Pakistan Cricket Board) have started to change. Former Pakistan Test cricketer Mohsin Khan resigned as chairman of the PCB Cricket Committee. This committee was formed during the last three years to analyze the performance of the Pakistani team and support staff members.
After which, Wasim Khan has been appointed as the Chairman of the Board, who has been appointed as Managing Director till now. It is being said that after the World Cup, PCB can give Mohsin Khan some significant responsibility.
The committee which Mohsin resigned, was formed in October 2018 to analyze the performance of the Pakistani team and support staff during the last three years. But since the formation itself, the committee was inactive.
According to the PCB, Mohsin Khan had expressed his desire to step down in front of Board President Ehsan Mani. After which, the Board's Honor, Wasim Khan, was honored in his place while respecting his decision.
Earlier, in the crucial meeting of the Board of Governors of the PCB, granting more rights to the MD (Managing Director) giving approval to the constitution amendment.
Describing Mohsin Khan's resignation, Board President Ehsaan Mani said, "It is always difficult to let the person with the height and capabilities like Mohsin Khan, but still we respect his decision. I would be grateful for Mohsin's contribution and wish him good luck for the future."
After resigning, Mohsin said, "I will be available to Pakistan cricket whenever I get the proper responsibilities given to me, given my previous record."
Wasim Khan, who was made the new chairman of the committee, had said just a few times ago that the Cricket Committee has no work and it is inactive. They talked of the need to improve Pakistan's cricket system.