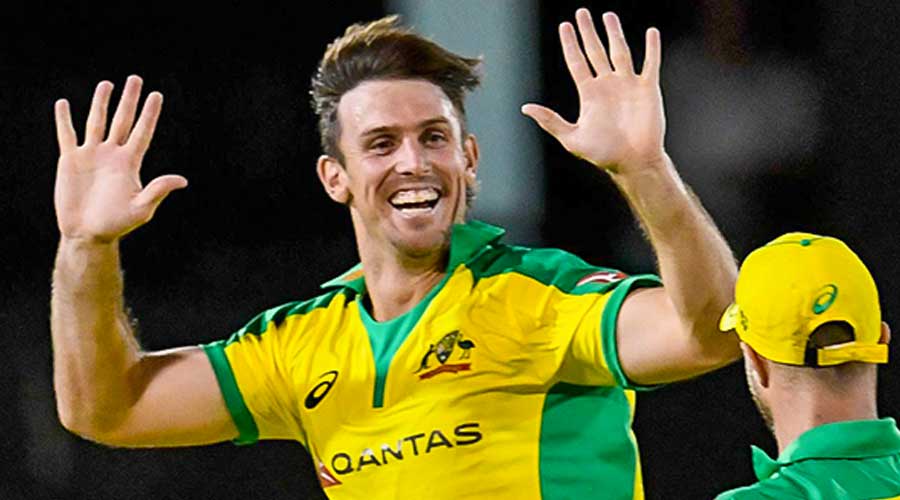 Australian all-rounder Mitchell Marsh is gearing up for the upcoming One-Day International (ODI) series between India and Australia with unwavering confidence. In recent interviews, Marsh has asserted that his best performance can match that of any other player. Despite acknowledging that India is always a difficult place to win, the cricketer remains optimistic about his and his team's prospects.
Marsh has provided a major fitness update, confirming that he won't be bowling in this series. He plans to focus on his batting skills to contribute significantly to Australia's success. Although Marsh has experienced a few injuries in the past, he believes that he is now in good shape and is eager to showcase his potential during the series.
The Australian all-rounder has expressed his excitement about the upcoming ODI series, which serves as a crucial platform for both teams to prepare for the ODI World Cup. Marsh aims to use this opportunity to fine-tune his skills and give a tough fight to the Indian cricket team.
Marsh's enthusiasm and determination to perform at his best will undoubtedly add an element of excitement to the India-Australia ODI series. Cricket fans around the world are eagerly waiting to witness this thrilling face-off between two of the strongest teams in international cricket.
In conclusion, Mitchell Marsh is all set to make a significant impact in the forthcoming India-Australia ODI series. With a focus on his batting skills and an unwavering determination to succeed, Marsh is ready to take on the challenge and contribute to his team's success in one of the most anticipated cricket events of the year.