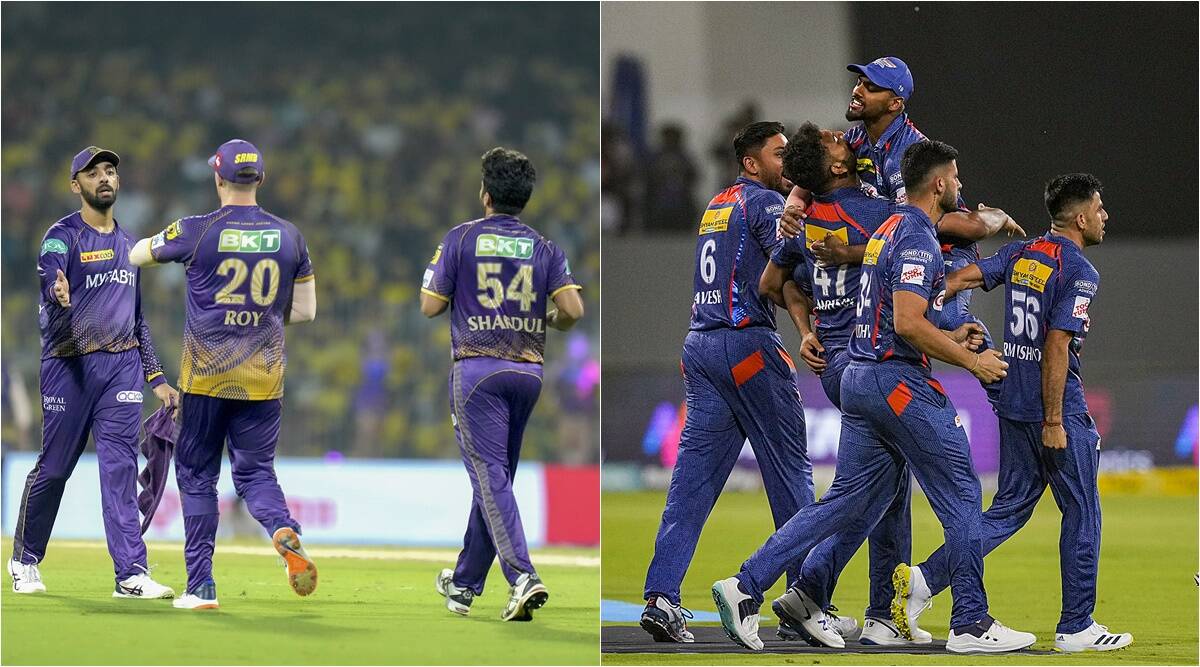 The Indian Premier League encounter between the Lucknow Super Giants and the Kolkata Knight Riders held at Eden Gardens on May 20, 2023, was a veritable cricketing thrill ride, with Lucknow emerging victorious by the slimmest of margins – a single run.
In the first innings, Lucknow Super Giants set the tempo of the match, putting up an impressive total of 176 runs for the loss of eight wickets. Nicholas Pooran, the explosive batsman, was the star of the innings with a stunning 58 runs off just 30 deliveries. Quinton de Kock and Ayush Badoni also made significant contributions with 28 and 25 runs respectively.
Kolkata's bowlers tried to stem the tide, with Vaibhav Arora and Sunil Narine each claiming two wickets, and Shardul Thakur removing two crucial wickets in a single over, though the batting force of the Super Giants was relentless.
The Kolkata Knight Riders, needing 177 runs to secure a victory, were off to a promising start with opener Jason Roy's fiery knock of 45 runs. However, they were continually hindered by effective bowling spells from the Super Giants, particularly from Ravi Bishnoi and Yash Thakur, both of whom claimed two wickets each.
Kolkata's innings witnessed some spectacular cricket, especially from Rinku Singh, who stayed undefeated with a remarkable 67 runs off just 33 balls. However, his efforts weren't enough to take the Knight Riders past the finish line, leaving them one run short of the Super Giants' total.
Lucknow Super Giants' victory adds crucial points to their IPL campaign, affirming their place in the top tier of the leaderboard. The Super Giants' win, along with their improving net run rate, keeps them in contention for the playoffs.
The match was a thrilling demonstration of Twenty20 cricket at its finest, filled with stunning shots, dramatic wicket falls, and extraordinary catches, all culminating in a finish that was balanced on a knife's edge until the very end.