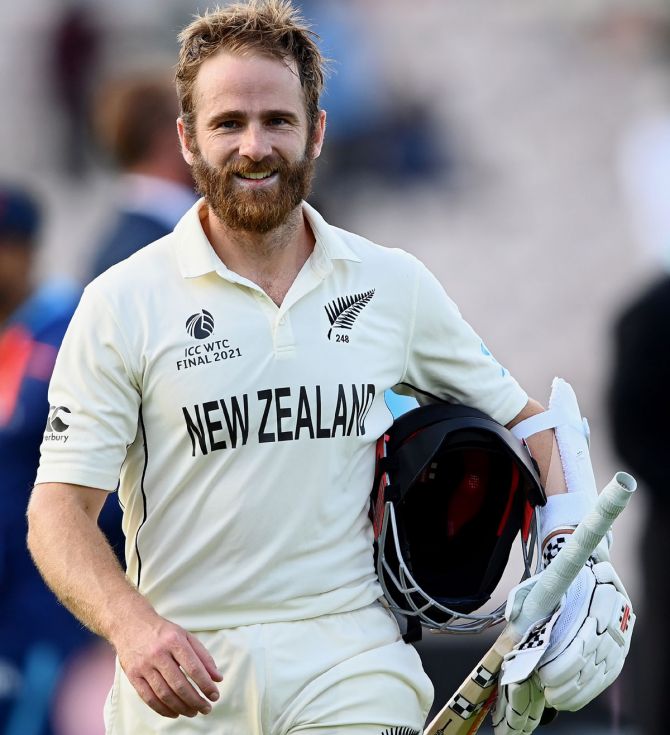 In an extraordinary display of batting prowess, Kane Williamson and Henry Nicholls have made history during the 2nd Test between New Zealand and Sri Lanka. The dynamic duo became the first pair of New Zealand batters to score double centuries in the same innings, with Williamson equaling the batting record of cricketing legends Sachin Tendulkar and Ricky Ponting.
On Day 2 of the Test, the Kiwis showed no mercy towards the Sri Lankan bowling attack, as Williamson and Nicholls piled on the runs. Williamson, the New Zealand captain, scored a magnificent 251 runs, while Nicholls, his deputy, contributed a career-best 242 not out.
Their incredible partnership of 369 runs for the fourth wicket is now the highest for any wicket in Tests between New Zealand and Sri Lanka. Moreover, Williamson's double century saw him join the elite club of Tendulkar and Ponting, each with 71 international centuries to their names.
The Sri Lankan bowlers were left clueless in the face of such a dominant batting performance. The Kiwis declared their innings at 659/6, leaving Sri Lanka to face an uphill battle in the remainder of the match.
Cricket fans and experts worldwide have praised the skill and determination exhibited by both Williamson and Nicholls. Their record-breaking feat has not only cemented their positions as two of New Zealand's finest batters but also showcased the growing strength of the Kiwi cricket team on the international stage.
As the match continues, all eyes will be on the Sri Lankan team to see if they can stage a comeback or if New Zealand's dynamic duo has already sealed the deal with their historic innings.