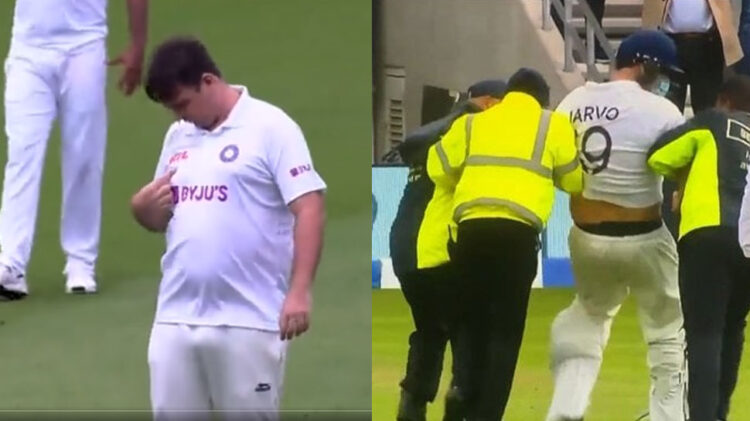 On the third day of the third match between India and England being played in Leeds, a fan named Jarvoo, who called himself a fan of Team India, reached out to bat after the dismissal of Rohit Sharma. He was in the Indian jersey and was also wearing pads, helmet and gloves, so there was no doubt about his going on the ground.
He easily reached the pitch and got ready to bat. Then the umpire caught sight of him and after which he was thrown out.
The incident happened on the 48th over.
This incident happened in the 48th over. Rohit Sharma goes LBW off Ollie Robinson in the fourth ball of the 48th. Jarvo came dressed inside the ground just after Rohit left and between captain Kohli's arrival. In such a situation, the security guards thought that an Indian batsman was going to bat.
In the Lord's Test also, Jarov entered the ground in the Indian jersey.
This is not the first time that Jarov has entered the ground in the Indian jersey. Earlier, during the second Test played at Lord's, he also entered the field and started saying that he plays for Team India. Jaravo revealed his identity on social media. A user shared some of his photos and claimed that his name is Jorvo.