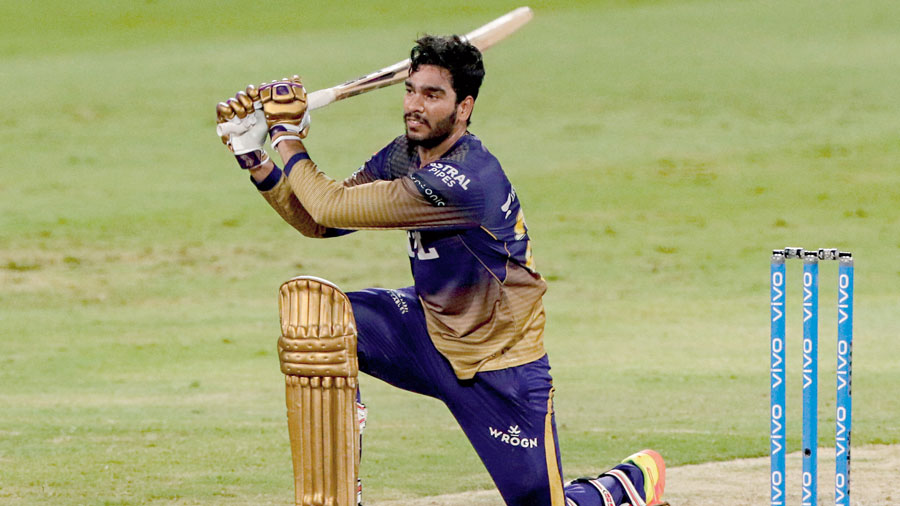 Venkatesh Iyer's first-ever T20 century in the Indian Premier League (IPL) match against Mumbai Indians (MI) on Sunday marks a historic moment for the Kolkata Knight Riders (KKR), ending a 15-year IPL century drought. In a surprising twist, a fan's tweet foresaw this incredible feat, going viral for its near-perfect accuracy.
Brendon McCullum was the last KKR player to achieve a century, back in the inaugural T20 league's first match. Predicting another KKR century was understandably difficult, given the team's long-standing drought. However, a tweet from a fan predicted that Iyer would score his century in 51 balls. Although Iyer's ton came in just 49 balls, he went on to make 104 runs off 51 balls.
The viral tweet read, "Bold prediction for today's match. Venkatesh Iyer will score his first-ever T20 century in just 51 balls."
After the match, Iyer expressed his mixed feelings, "Would have been happier if we would've finished on the winning side but happy with my performance." He acknowledged the support from his team and the challenges faced during the match. "Both of their new ball bowlers were swing bowlers, and when you allow swing bowlers to settle down, it can be a problem," Iyer added.
Despite Iyer's impressive performance, KKR was unable to secure a win. Mumbai Indians claimed a 5-wicket victory with 2.2 overs to spare, earning two points for the match.