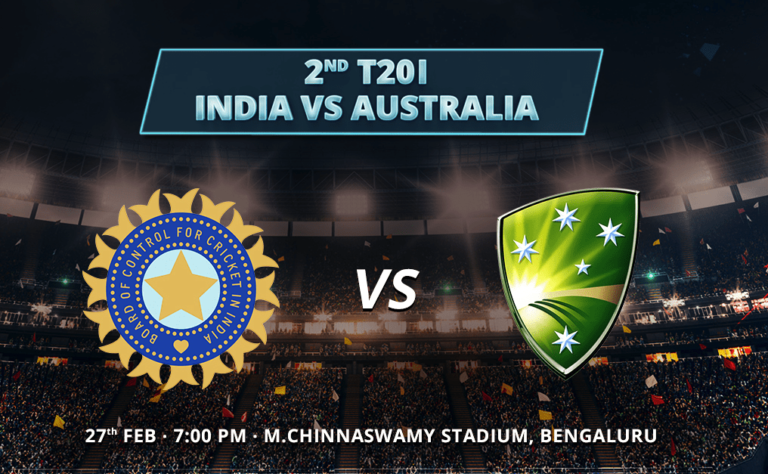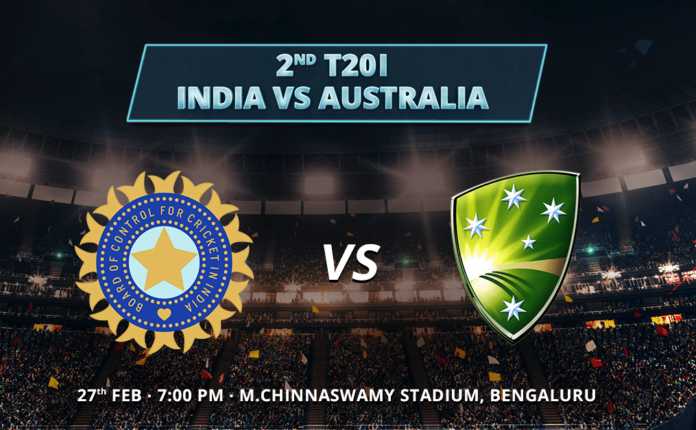 In the first match of t20 match series between India and Australia, Australia beat Indian cricket team by three wickets. The end ball match was full of surprise and completely unpredictable. With the help of K.L. Rahul's fifty and small scores contribution by the whole team, India Scored 126/7. Australia reaches the target 127, by the highest input of Glenn Maxwell of 56 runs. Venue of the second match of the series is Bengaluru. India will play to win and draw the series.
If we see the history of t20 cricket between India and Australia, most of them are the draw. India from 2007 plays 7 test series with Australia. From these seven series India wins 3, loss 1 to Australia, and three series are Draw. This series also goes towards the 4th draw t20 series between Australia and Indian cricket team.
India played two t20 matches in this ground. First one is against Pakistan, and Pakistan is the winner of the game. In second India won by 75 runs against England.
To win the second match, India needs to find a way to stop Glenn Maxwell. On the other side, the Australian team sees this as an opportunity to improve their previous records of t20 series against India.
We can't predict from history who will win or loss. But we hope to see a match full of entertainment, thriller, and excitements.