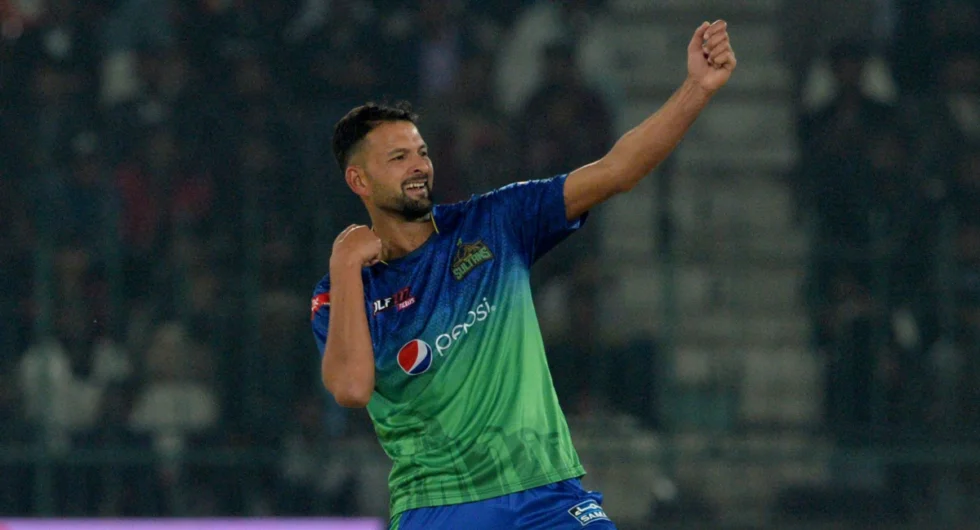 The cricket world has a new sensation in the form of Ihsanullah, a young fast bowler hailing from Swat Valley in Pakistan, who has captured the attention of fans and experts alike with his incredible pace of 152.65 KPH. The prodigy's meteoric rise to stardom has been nothing short of awe-inspiring, as he continues to stun opponents and dominate matches with his exceptional skill.
Born and raised in the picturesque Swat Valley, Ihsanullah grew up in a humble household with a natural affinity for the game. He honed his skills on the streets and local grounds, eventually capturing the attention of regional coaches and scouts. Recognizing his innate talent, they guided the young cricketer through rigorous training and practice, setting the stage for his explosive debut in domestic cricket.
Ihsanullah's raw talent and dedication to the sport quickly earned him a place on the national team, where his career took off in earnest. In a remarkably short time, he has managed to make an indelible mark on the cricket world, earning accolades for his performances and garnering praise from the likes of legendary fast bowlers such as Wasim Akram and Shoaib Akhtar.
The young bowler's record-breaking speeds have left seasoned cricket professionals in awe. His ability to consistently deliver balls at over 150 KPH has made him a formidable force on the field, often leaving batsmen struggling to cope with his unrelenting pace. As a result, Ihsanullah's career trajectory has been nothing short of meteoric, with a rapidly growing fan base and experts hailing him as the next big thing in the world of fast bowling.
While Ihsanullah's raw talent and exceptional skill have undoubtedly played a significant role in his rise to stardom, his unwavering determination and dedication to his craft have been equally instrumental. The young cricketer's relentless pursuit of excellence serves as an inspiration for aspiring sportspeople and fans alike, proving that hard work, perseverance, and passion can truly make dreams come true.
As Ihsanullah continues to dominate on the field, his star is only set to rise further. The world of cricket eagerly awaits the next chapter in the remarkable journey of this Swat Valley sensation, who has undoubtedly earned his place among the greats of the game.