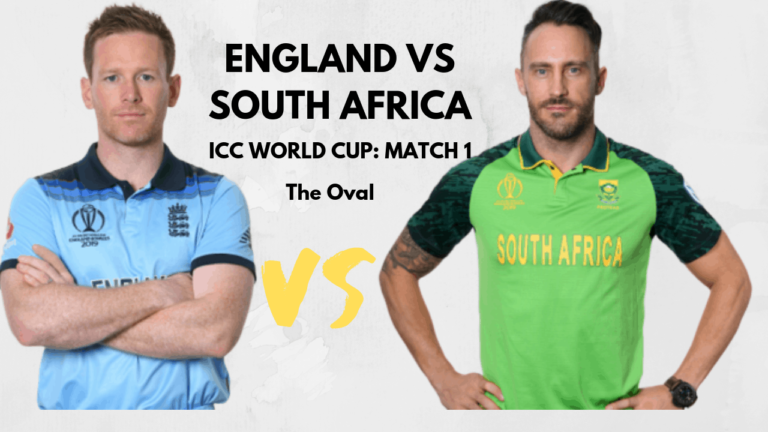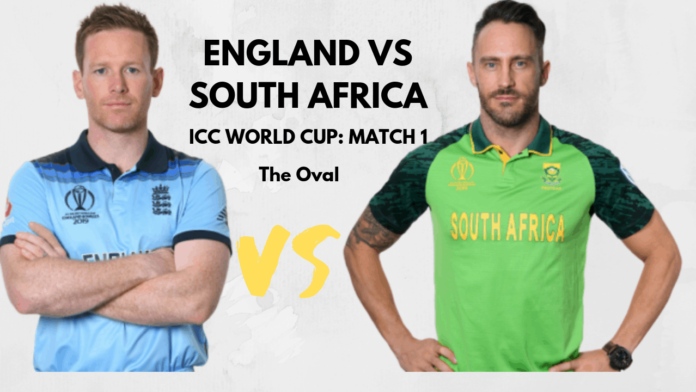 With the match played between London England and South Africa, the 2019 One Day World Cup will be formally launched. Both teams have surprised the opposition teams in the World Cup before their spectacular show, but they have not lost the title so far. So both the teams will not only want to win the match but also want to make psychological pressures on the opposition team for the upcoming games from their booming debut. While the England team, where the last time had gone out in the first round in 2015, the South African side could not win the title even after reaching the semi-finals four times. 
England's team was out for the last time even though it was out in the first round. But, since then, the performance of this team has been tremendous so far. Thanks to this, the team is currently in first place in ODI rankings. During this four year, he scored several huge scores, including a record score of 481 runs. Not only this, he has shown that achieving any goal for him is no longer difficult. Just before the tournament, he used to blast Pakistan's potent bowling attack in his host and proved the goal above 350 even dwarf. That is why he is being considered as the title contender this time. 
batsman vs. bowler
This match will be mainly between England's batsman and South African bowler. England have all-rounders like Jason Roy, Johnny Bairstow, Joe Root, Ian Morgan, and Jos Buttler as well as Joefra Archer, Chris Woakes and Moin Ali, who are continually fluttering the run, even South Africa, like Kagiso Rabada and Imran Tahir, are smart The bowlers who make runs in front of them are not proving easy for the opposition batsmen. Rabada was the most wicket-taker bowler in recent IPL. Luigi Angadi also can shock host batsmen at their own pace. Although South Africa can lack Dale Steyn, who is out of the match due to injury. On the other hand, England captain Ian Morgan, who was away from the practice match due to a finger injury, is fit to return to fit. 
The middle order will be crucial
If England has batsmen up to the seventh position, then South Africa also has the strength of captain Faf du Plessis, Quintin Dikouck and JP Duminy, to strengthen the middle order. It depends on what kind of platform Hashim Amla and Eden Markram prepare for them. Amla played an extreme form in the practice match and played both half-century innings of both games. In the lower order, Chris Maurice is also known for his ability to score runs. It would be interesting to see what kind of strategies the England fast bowlers make to stop them. 
Rankings
England – 1 
South Africa – 3 
England-South Africa: Head to Head
Total matches- 59

England won-26

South Africa won-29

Tie-1

No Result-3
World Cup clash
Complete Match – 6

England won-3

South Africa won-3
Last five clash

England won 2

South Africa won-3